From Mottling To Pimples
Describing something as "smooth as a baby's bottom" isn't always accurate. Things can be less than smooth and perfect — on their behinds and elsewhere. We break down the deets on redness, rashes, mottling and more.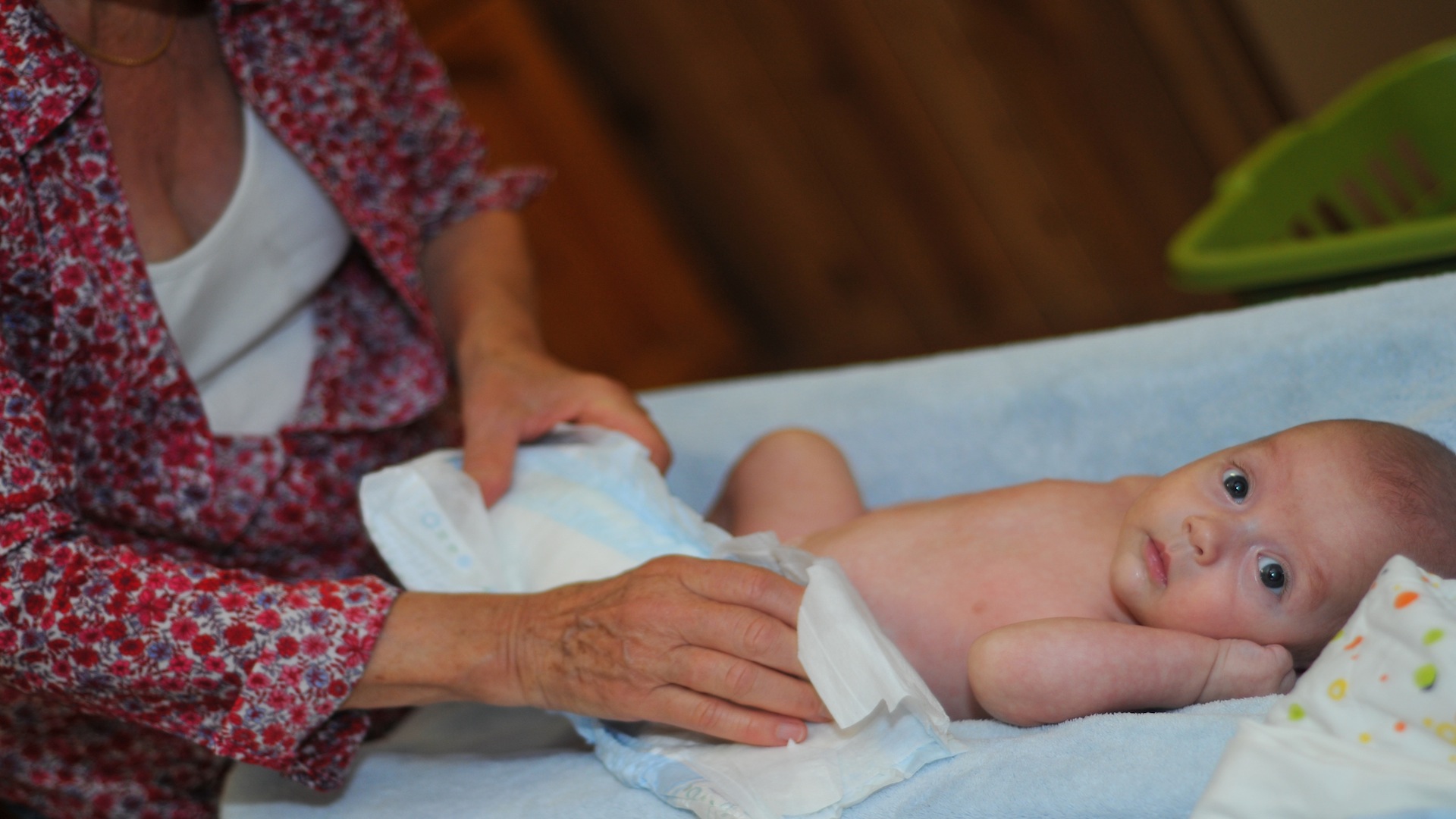 Photo credit: Jade and Bertrand Maitre/Moment Open/Getty Images
Redness or chapped skin
Most commonly, babies get red or even chapped skin on their behinds or genitalia due to wearing a wet or soiled diaper for too long. Prevent diaper rash by creating a barrier between Baby's sensitive skin and any wetness (or otherwise) in the diaper with good old fashioned petroleum jelly or A+D Ointment. Both act to keep the moisture locked into Baby's skin. It's also important to check Baby's diaper regularly to make sure he's clean and dry.
Mottling
Both of my children experienced mottled skin quite often as infants. My pediatrician explained that the marbling look of the skin is caused by a reaction to a cold environment. Capillaries on the surface of Baby's skin can dilate due to the cold, resulting in mottling. It is most common in newborns and nothing to worry about (though you might want to put Baby in an extra layer to keep him warm). As newborns grow into babies, mottling can be a sign of an immature or underdeveloped circulatory system. There is generally no cause for concern and usually babies simply grow out of it.
Baby pimples
You may notice tiny white dots on Baby's otherwise perfect cheeks, nose and even eyelids. But is this a sign of baby acne? Actually, the condition is known as milia. These tiny cysts appear when dead skin gets trapped beneath the surface layers of Baby's skin. No treatment is needed as the bumps will go away on their own.
Infant eczema
Those dry, red and sometimes crusty patches on Baby's skin are signs of eczema, which is very common in infancy. The good news is that babies generally outgrow it. In the meantime, I've found that using lotions, shampoos and other products such as sunscreen from brands like Aveeno and Vanicream is very helpful for my daughter, who seems to have already experienced every rash in the book (and she's not even five years old yet!). Avoid heavily scented body washes and detergents as well. We use "free and gentle" versions of products like Tide to help prevent rashes from strong chemicals. We also avoid long, too-warm baths so we don't dry out her skin. Quick clean-ups in lukewarm water tend to be less irritating to her.
More on Baby
Swim safety for babies
Don't forget Baby in the car
Don't freak out about germs and dirt