Cool Off In Cute Pregnancy Ensembles
Being heavily pregnant in the summer can make for a long, hot season. You can look hot but feel cool in these cute maternity outfits for summer.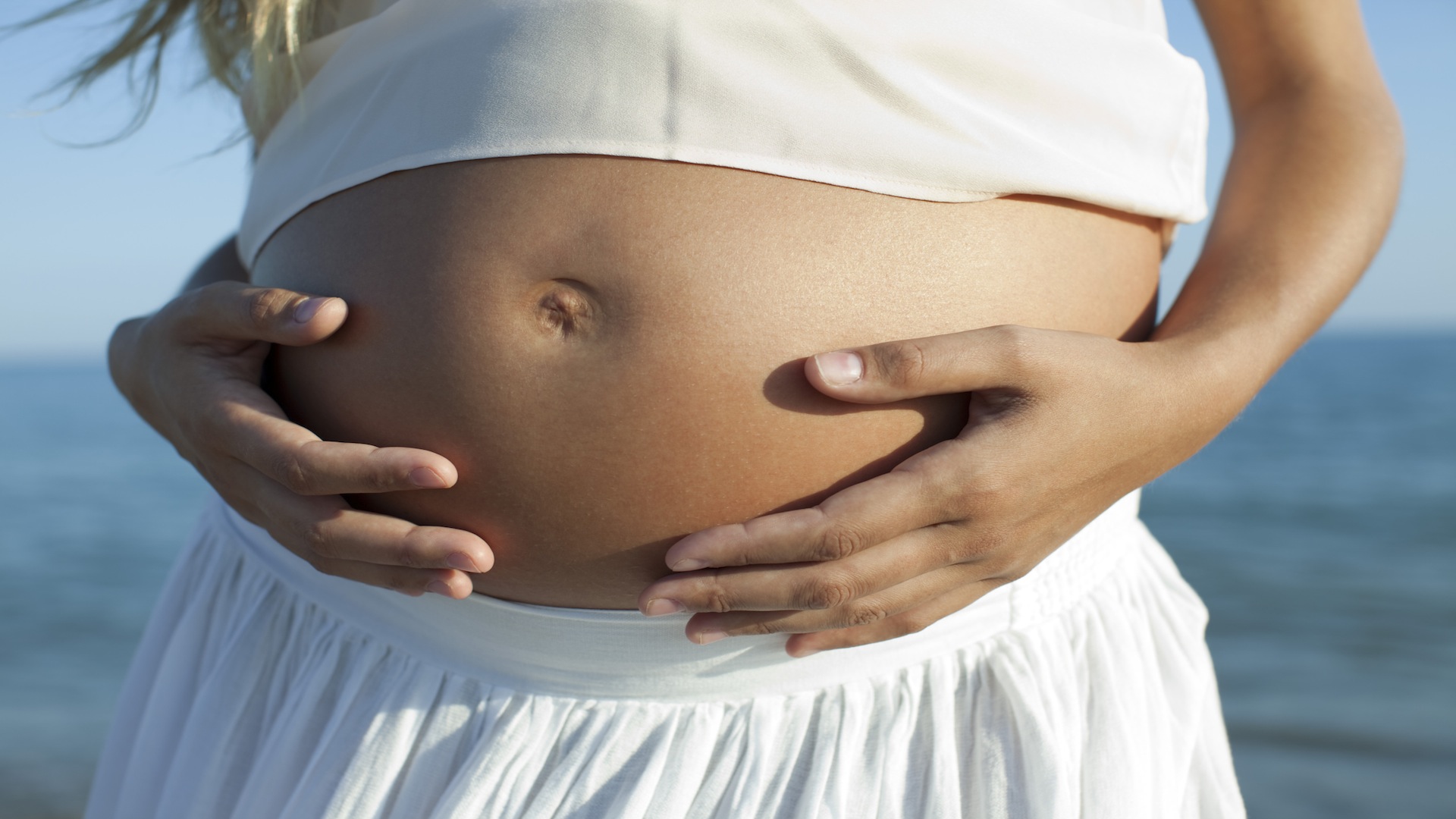 Photo credit: PhotoAlto/Antoine Arraou/PhotoAlto Agency RF Collections/Getty Images
Maxi dresses
Maxi skirts and dresses are a pregnant woman's dream come true. Loose yet fashionable, the maxi dress hugs your bump in all the right places and flows to cover up the places you may not want to show off during the late stages of your pregnancy. We love this smart and sassy maternity maxi dress from Pink Blush for just $38.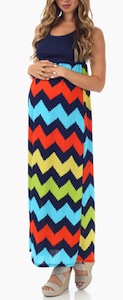 Rompers
We just love the cute and airy look of rompers. They are soft, comfy and still show off a little leg! This Figure 8 maternity romper in heather gray and black stripes, $62, is the perfect ensemble to get you through a hot summer day as you tackle errands, or it can serve as a cover-up for a pool party or day at the beach.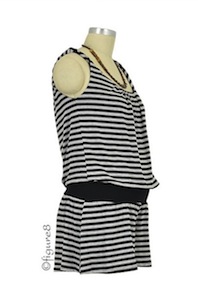 Something (anything!) white
White is the perfect summer color, and it's hotter than ever right now. Rock white on white with an easy T-shirt like this ruffle-detailed one from Merona, available at Target for $25, with white capris, jean shorts or a maxi skirt.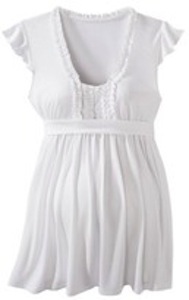 A tankini
When you're in the final stages of your pregnancy, you may not feel like baring your bump in a skimpy two-piece for all the world to see — yet the shape of a fully pregnant belly is so cute. A fitted tankini is the perfect third-trimester swimsuit for appropriate coverage and style. We love this striped racer-back tankini from Motherhood Maternity for $40.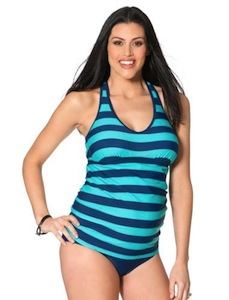 Swimsuit cover-up
A Pea in the Pod has this sexy and sheer white cover-up available for $50. It's the perfect thing to throw on for a walk on the beach after spending some time cooling off your bump in the surf.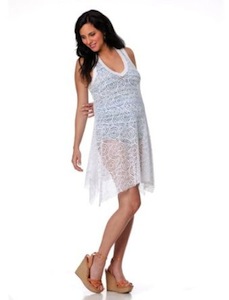 Most importantly...
Don't forget that comfort should be paramount when it comes to third-trimester summer wear. You shouldn't have to bother with tugging at anything that's too snug on any part of your body. Let it breathe, baby!
More on pregnancy
Pregnant moms may have a 1 in 10 chance of developing gestational diabetes
Boys with autism exposed to more hormones during pregnancy
More time between pregnancies reduces preterm birth risk