Baby Food And Bottle Organizers
Tired of bottles spilling out every time you open a cabinet drawer? Having a hard time keeping your baby food organized so you know what you have? Check out these storage solutions to help bring a little sanity back to your kitchen cabinets overflowing with baby gear.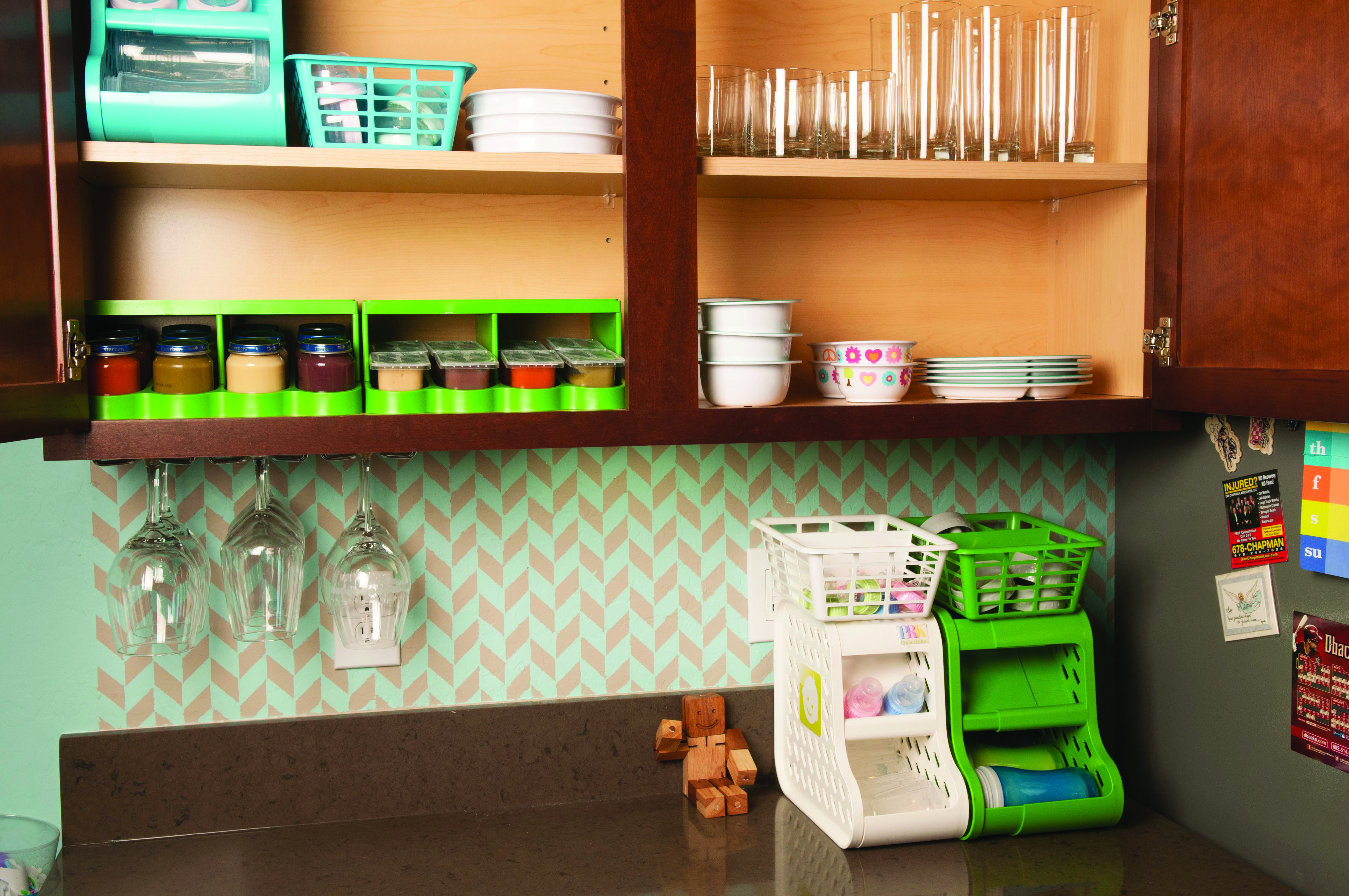 Like many new businesses, Paula Roeske's idea for baby food organization was created in response to a personal experience she had.
She was trying to get a jar of baby food out of a stack in the pantry when one jar fell down and hit her 6-month-old's foot, breaking it. The traumatic experience caused Roeske to look for better ways to store baby food and, when she couldn't find any good options on the market, she decided to create her own.
Roeske later gave birth to triplets and found herself overwhelmed with the amount of bottles and sippy cups she had to keep organized. She came up with the idea of an organizer that can help contain the cup clutter and make feeding time a little less chaotic.
PRK Products are made from recycled materials and are BPA- and phthalate-free. The products are also made in the U.S.
The company sent me a few of their products to check out and put to the test.
Bottle Organizer
The rundown
Any new mom knows the struggles of trying to keep bottles and sippy cups contained. While there are plenty of cute bottle drying racks available these days, storage options are a little more limited.
The PRK bottle organizer allows you to store bottles horizontally so you don't have to worry about having a tower of bottles tip out every time you open a cabinet.
The organizer has three different settings, allowing you to start out with storing 4oz bottles and move on to bigger bottles and sippy cups.
Our take
I really like that this container has several different settings and can grow as your needs change. It worked out great when I tried it with a few different bottles and sippy cups. It claims to also store adult sports bottles, but it didn't work with the particular water bottle I tested.
The organizer also comes with a basket to hold bottle and cup accessories, which is fantastic. It can help sort bottles, nipples and caps — something that drives me nuts to keep together. It could also help organize pacifiers.
I think moms who bottle feed or have multiples will particularly like this storage solution since it can help keep a large amount of bottles successfully contained.
Bottle Organizer, PRK Products, $25
Food Jar Organizer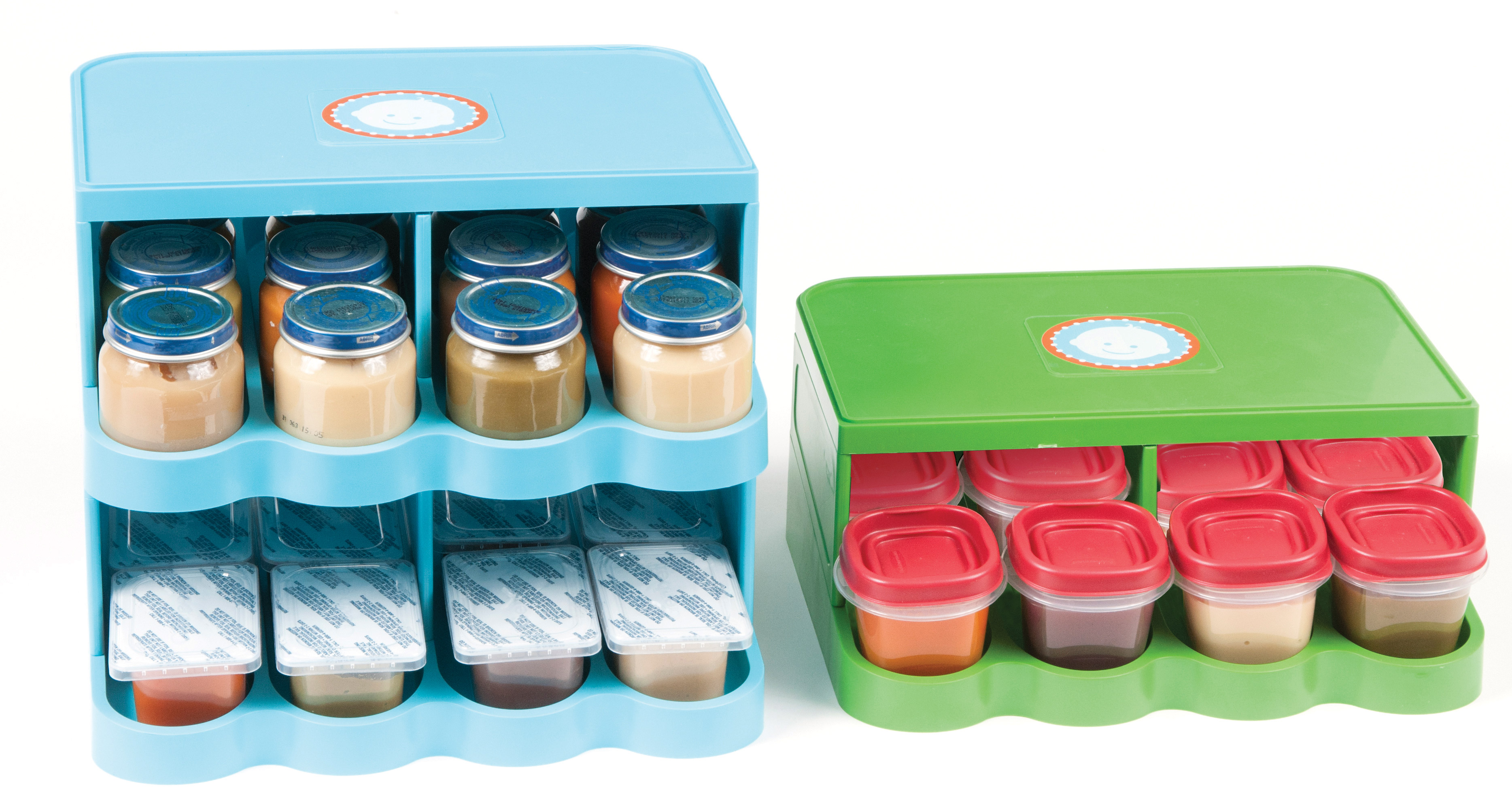 The rundown
The baby food organizer holds up to 16 jars of baby food. There are four different rows to help keep baby food organized by type. There is a slight incline to help the jars move forward as each one gets used.
The organizer is stackable to help maximize vertical space. You can also store bowls or other feeding gear on top of the flat surface.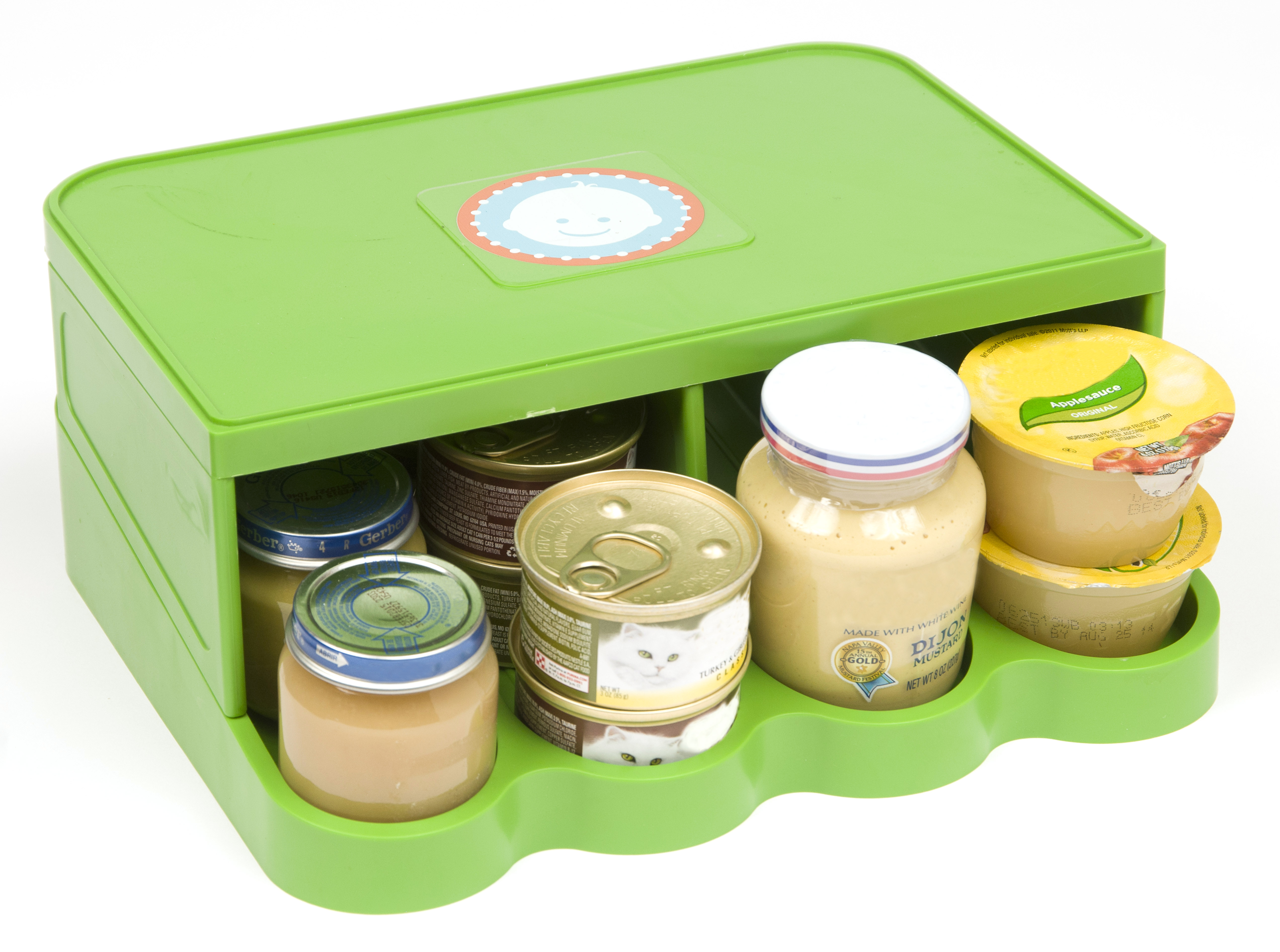 Our take
I like that the food organizer can hold a variety of food options including jar food, square baby food containers, and even small mason jars of homemade baby food. After your tot outgrows baby food, the organizer can be used to store small food containers like applesauce and fruit cups.
This piece probably wouldn't work for me personally as a pantry organizer since I use baby food that comes in pouches (which I keep organized in this) rather than glass jars. However, I would use it to store homemade baby food in the fridge since you can stack it vertically and save more room.
Jar Organizer, PRK Products, $25
The bottle and food jar organizers are available in three colors: blue, green and white.
To learn more about PRK products, visit: prkproductsinc.com
Note: This company provided complimentary products to test. All opinions are my own.
More baby product reviews
Luxe cashmere baby blankets from eden & zoe
Review: VTech learning toys for babies on the move
Adorable photo-ready milestone stickers from Sticky Bellies