Luxe Tots
Looking for the ultimate luxe baby gift? Check out these soft and cozy cashmere blankets by eden & zoe. Founder (and mom of two) Melissa Wang is sharing her inspiration for the cashmere knitwear line for kids.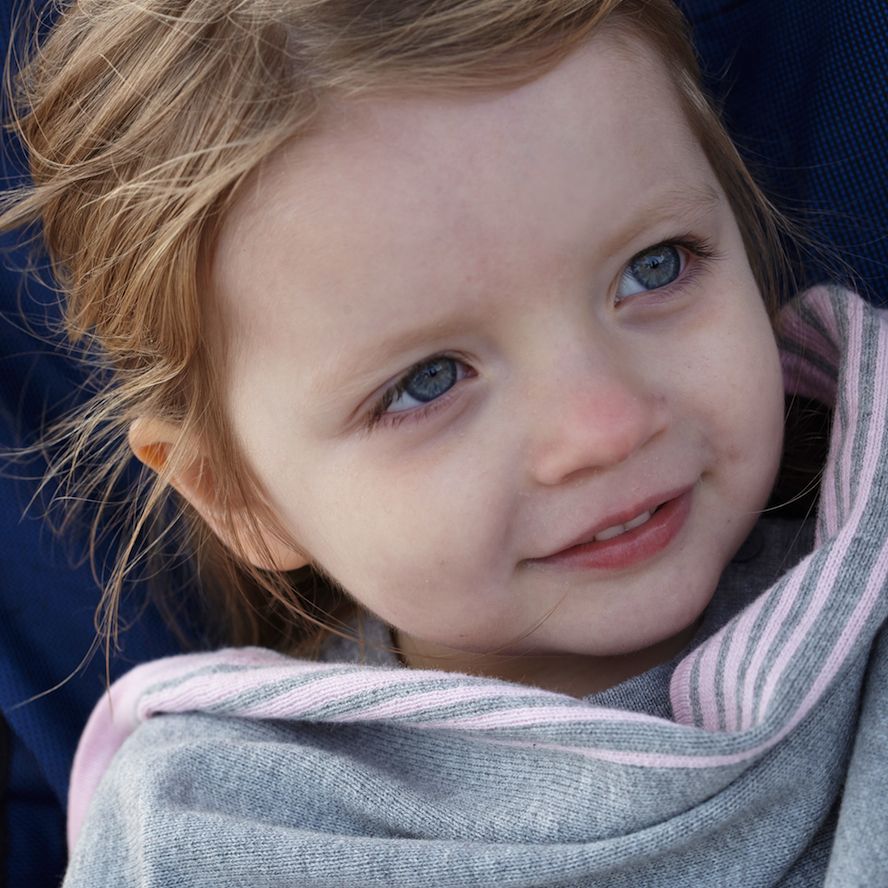 Photo credit: eden & zoe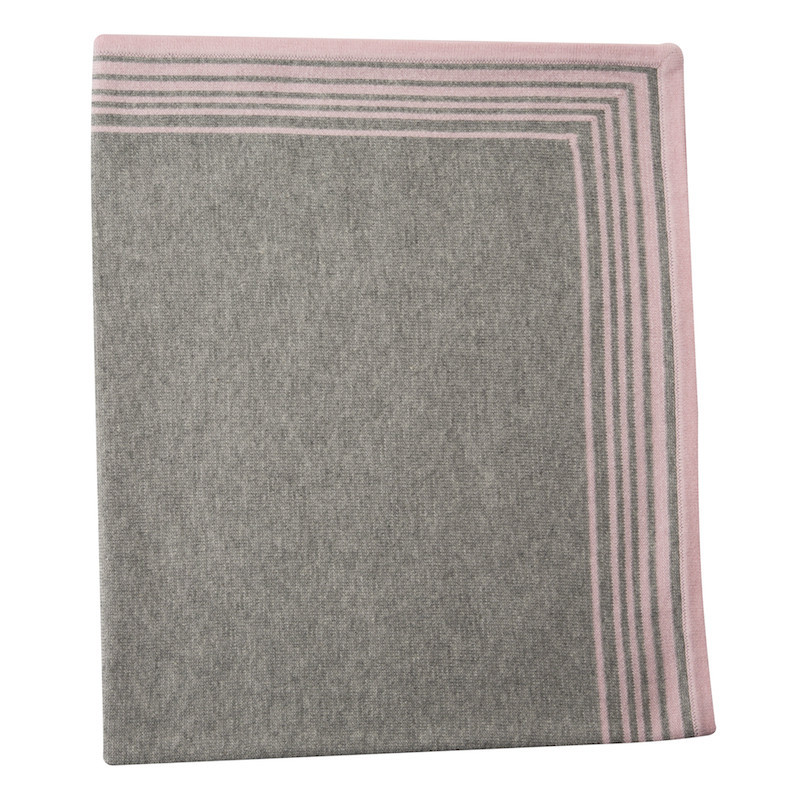 San Francisco-based company eden & zoe is the latest brand to enter the children's luxury market. Founded by Melissa Wang, eden & zoe features lightweight cashmere knitwear for kids.
Most of the items are made for young children, but there are several blankets that would make exquisite baby gifts. The Bird's Eye ($180) and Pointelle ($180) cashmere blankets are soft and luxurious with hand-finished details.
There is also a Striped Cotton blanket ($88) made of breathable 100 percent cotton with a two-toned striped pattern. The blankets are all available in multiple colors.
Find out why Wang chose to use such an extravagant material for children's clothes and her inspiration for the current collection.
Q&A with Melissa Wang, founder of eden & zoe:
SheKnows Pregnancy & Baby: Why did you start eden & zoe?
Melissa Wang: eden & zoe was started with a wish to keep my daughters, Eden and Zoe, comfortable, cozy and stylish. My girls decided that wool knitwear was too "itchy," so I started looking into cashmere for them. Having found the combination of quality and style in children's knits elusive, I decided to create the clothes myself.
My aim is to design cashmere knitwear for children that is sophisticated and understated. I believe in classic styling with a modern twist. I like to think about the details that make a garment unique yet timeless.Most importantly, it is about your child feeling comfortable and confident in what she/he is wearing.
Each collection is made in small quantities to ensure quality and exclusivity. Each piece is made from pure cashmere, created using a hand-operated knitting machine and finished by hand.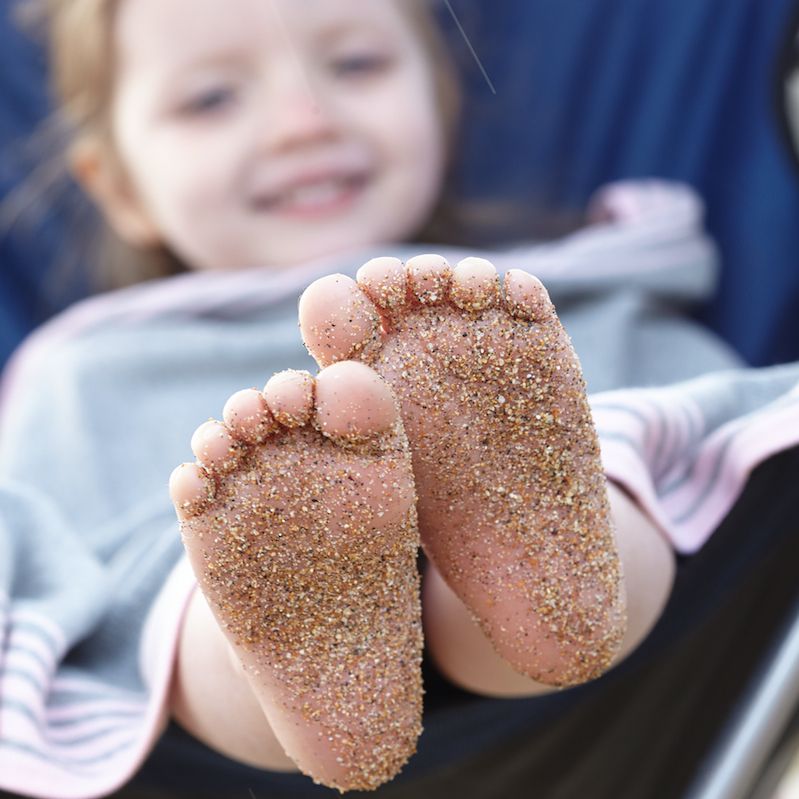 P&B: What is your inspiration behind the current collection?
MW: The ocean is my inspiration for the SS2014 collection. Eden and Zoe love the ocean — they adore swimming in it, watching its waves and playing next to it on the beach. But above all, they are fascinated by the mystery of the ocean, with all its living creatures and the possibility of magic — mermaids, sea monsters and underwater kingdoms that lie beyond the deep blue.
This collection aims to capture the feeling of exhilaration and wonder when you're in the ocean. I have used an intricate intarsia wave pattern and a delicate bird's-eye knit to complement the flowing silhouettes of the designs. The collection is presented in shades of blue, purple and gray with splashes of white and pink to evoke the spirit of the ocean.
The pieces are made from 100 percent pure cashmere yarns and I have used ultra-soft, lightweight yarns suitable for warmer weather. For the summer months, I have added pieces made from 100% cotton for added versatility and comfort.
P&B: Why did you choose cashmere for children's clothes?
MW: There are a few reasons I use cashmere:
Ideal for children
It is natural, soft and breathable. Cashmere knitwear is lightweight and the ultimate in comfort and warmth. You can wear cashmere in all climates because it has a high moisture content, which allows its insulation properties to change with the relative humidity in the air.
Timeless treasure
Cashmere is long-lasting and actually becomes softer with age. The more you wear a cashmere garment, the more comfortable it becomes. It makes the perfect hand-me-down which can be shared with other little ones.
Renewable source
Our cashmere is sourced from the native goats of the Mongolian highlands. We use cashmere yarns made from the fine undercoat fibers of the cashmere goats. These fibers are collected by combing or shearing the goat during each molting season. After collection, the long fibers are carefully hand picked and washed before being spun into yarns to produce high-quality knitwear.
Learn more about eden & zoe by visiting the website, edenandzoe.com.
More baby products to check out
VTech learning toys for babies on the move
Review: Stokke MyCarrier Cool baby carrier
SwaddleDesigns introduces the first smart swaddling blanket