Common Errors Can Create Fussy Babies
Of course as a new mom you have the best of intentions for your little one. But some actions, even ones which come from love, can hinder Baby's development and independence.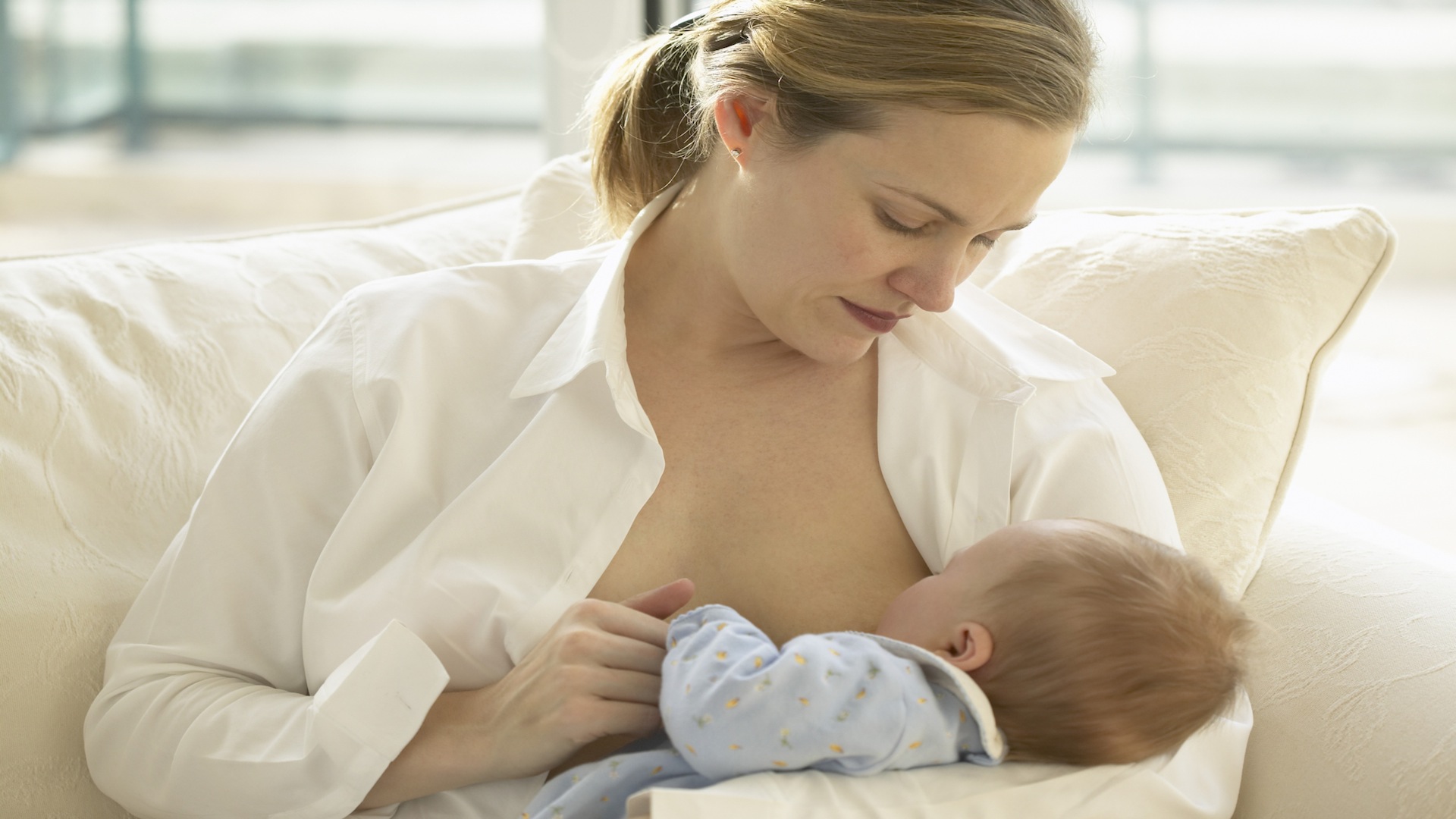 Photo credit: Fuse/Getty Images
Silencing the house
Recently my family and I stayed in our travel trailer very close to some railroad tracks. In the middle of the night (not to mention all day), trains would come speeding by, blasting their whistles. My kids didn't even budge because from the very start, we never shut down all noises in the house to try to get them to sleep. As newborns, they went to bed with the sounds of the television or music playing. Now, they sleep through anything.
Not letting Baby self-soothe
One of the mistakes I made as a new mom was not allowing my babies to settle themselves before I would run in to see what they needed. Laying them down in their cribs while they were crying or simply awake was not something I was comfortable with, so I never did it. Instead, I rocked them or nursed them to sleep. In hindsight, I wish I would have given them a few minutes to learn the importance of self-soothing. But I'll never regret those loving hours spent cuddling and rocking their sleepy little heads off to dreamland.
Giving up on breastfeeding too soon
Many new mothers experience trouble with breastfeeding simply because they don't receive a tutorial on proper latching techniques. Breastfeeding can indeed be painful, frustrating and unsuccessful if not done correctly. With a few tips from a lactation specialist, though, breastfeeding can be a breeze — and it is so beneficial for you and your baby.
Not sticking to a schedule
Sticking to a schedule for feedings, naps and bedtimes was not something I did religiously as a new mother. However, I think that infants find schedules and routines quite comforting. I do like the fact that my children have grown to be very flexible kids (skipping a nap, staying up late or eating earlier or later than usual never fazes them or results in meltdowns), but I think that setting a schedule can be very important — especially for parents who both work full-time and must maintain a routine themselves.
Not sharing the load
As a new mom, I felt I had to do everything when it came to my babies — especially as I transitioned from a full-time career woman to a work-part-time-from-home mom. I took on all of the night shifts, the feedings (as I was exclusively breastfeeding), bathing, changing, soothing... etc. Not to say that my husband didn't try to step in; he did. But I took over the show. Looking back, I think I would have gone ahead and let him take the reins, even just for a little while — perhaps it would have allowed me to maintain my sanity. All jokes aside, parenthood is a partnership, and it really does take a village. So let loved ones help out!
More on motherhood and newborns
Don't freak out about germs and dirt
Summer travel with an infant
The first 24 hours with Baby