Doctors Missed
Her Pregnancy
A New Zealand woman went to the hospital to have her ovaries removed, but instead, she discovered that she was 32 weeks pregnant.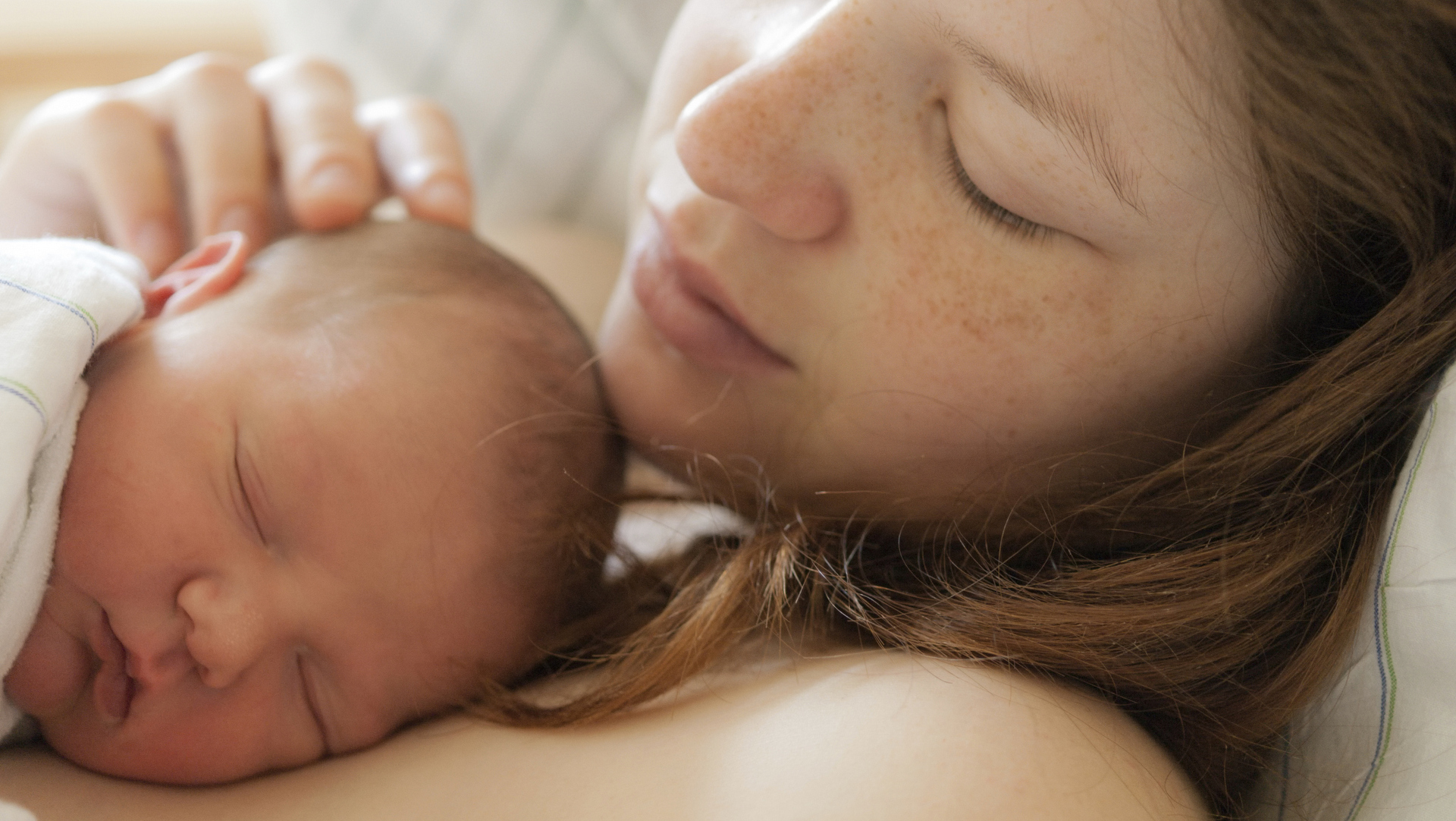 Photo credit: Stefan_S/iStock / 360/Getty Images
Talk about a missed diagnosis — Rebecca Oldman, 25, had been complaining of cramping and pain for months. When it was recommended that she have her ovaries removed, the surgeons discovered that she was actually 32 weeks pregnant.
Ovary removal operation turns into C-section
A mother of one, Oldman had undergone numerous scans, blood tests and pregnancy tests to find out if the severe cramping she was experiencing was due to pregnancy. Each test and each doctor's visit only served to deepen the mystery as no pregnancy was detected.
It was finally recommended that she have her ovaries removed to see if that would eliminate her pain. However, there was a surprise waiting for the mom and her surgical team, for when she was under anesthesia and on the operating table, they discovered that she was, indeed, pregnant. They gently woke her up, informed her that they were going to be delivering a baby she didn't even know she was pregnant with, and put her back under.
Her baby, who was around 32 weeks gestation, was then delivered in good health, weighing in at around nine pounds. He was named James after his father.
Oldman was understandably shocked at the turn of events. "I was facing not being able to have any more children because they thought there were problems with my ovaries, and all of a sudden we had a son," she told The New Zealand Herald.
Waiting on a report
Doctors surmise that since the little boy was so tightly lodged in her abdomen along her back, his movements were what was causing her intense pain. They actually had to use forceps to dislodge him from his mother during the birth, which is indeed rare for a C-section delivery.
However, Oldman and her partner are eagerly awaiting the findings of the investigation that will hopefully reveal how such an advanced pregnancy was missed repeatedly.
More surprise babies
Tasmanian mom surprised with unexpected home birth
Woman gives birth on airplane at 26 weeks
Highway birth takes first-time mom by surprise