Make Travel Easier For Your Toddler
Summer is just around the corner, so you'll want to make sure your little one has easy travels.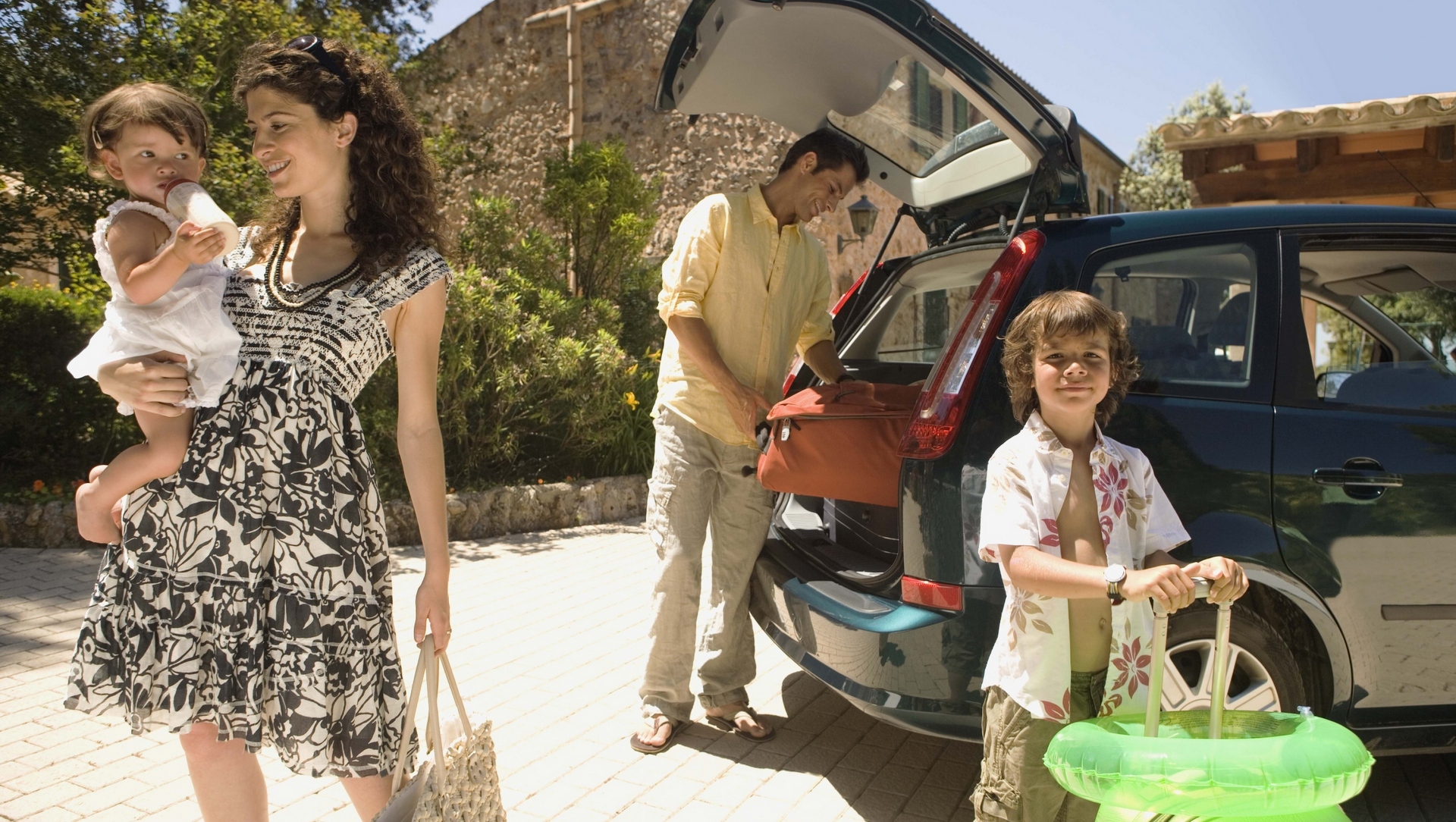 Photo credit: Jupiterimages/Goodshoot / 360/Getty Images
Whether you're headed out on a road trip (short or long), a plane or even a cruise, you're going to want to pack smart and keep your toddler entertained as much as possible while you're busy reaching your destination.
Timing is everything
If you anticipate a long trip, try to time it to maximize your child's comfort. Consider her regular naptime, for example, so she has a better chance of napping while you're on the move — some parents even travel at night so their kiddos can slumber away.
Bring good snacks
Portable is key when packing snacks for the road. Dried fruit, dry cereal and crackers may be messy, but they don't need refrigeration and will fit easily into a tiny lunchbox, such as these adorable ones from Stuck on You (Stuck on You, $40). They wipe clean easily and travel well, and your kiddo will love having a box of her own.
Provide entertainment
Modern technology has made it possible to entertain our young family members in ways that our parents never dreamed possible — portable DVD players, iPads and cell phones keep their minds busy. But some forms of portable entertainment never go out of style, such as giving your little ones things to draw and create art with. Choose age-appropriate supplies, such as crayons instead of markers for little ones, and see what they come up with.
Pack smart
Traveling with little ones is easier when they have their own luggage. Stuck on You has probably the cutest kid suitcases I have ever seen (Stuck on You, $60). They are small, just like your kiddo, and so well-made and durable they will last for years.
Keep your options open
Toddlers are not miniature adults, and you'll definitely want to keep your options open. Little kiddos need to get up and around every hour or two, so plan to stop for some leg stretching, playing and snacking.
Note: I received a sample for review from Stuck on You, but the recommendations and opinions are my own.
More on babies and toddlers
What a trip! Air travel with an infant
Air travelers prefer crying babies over smelly adults
Keep baby healthy during summer vacation