Can Your Diet Hurt Your Pregnancy?
A recent study found that a steady diet of junk food before you even get pregnant can increase your risk of a premature birth.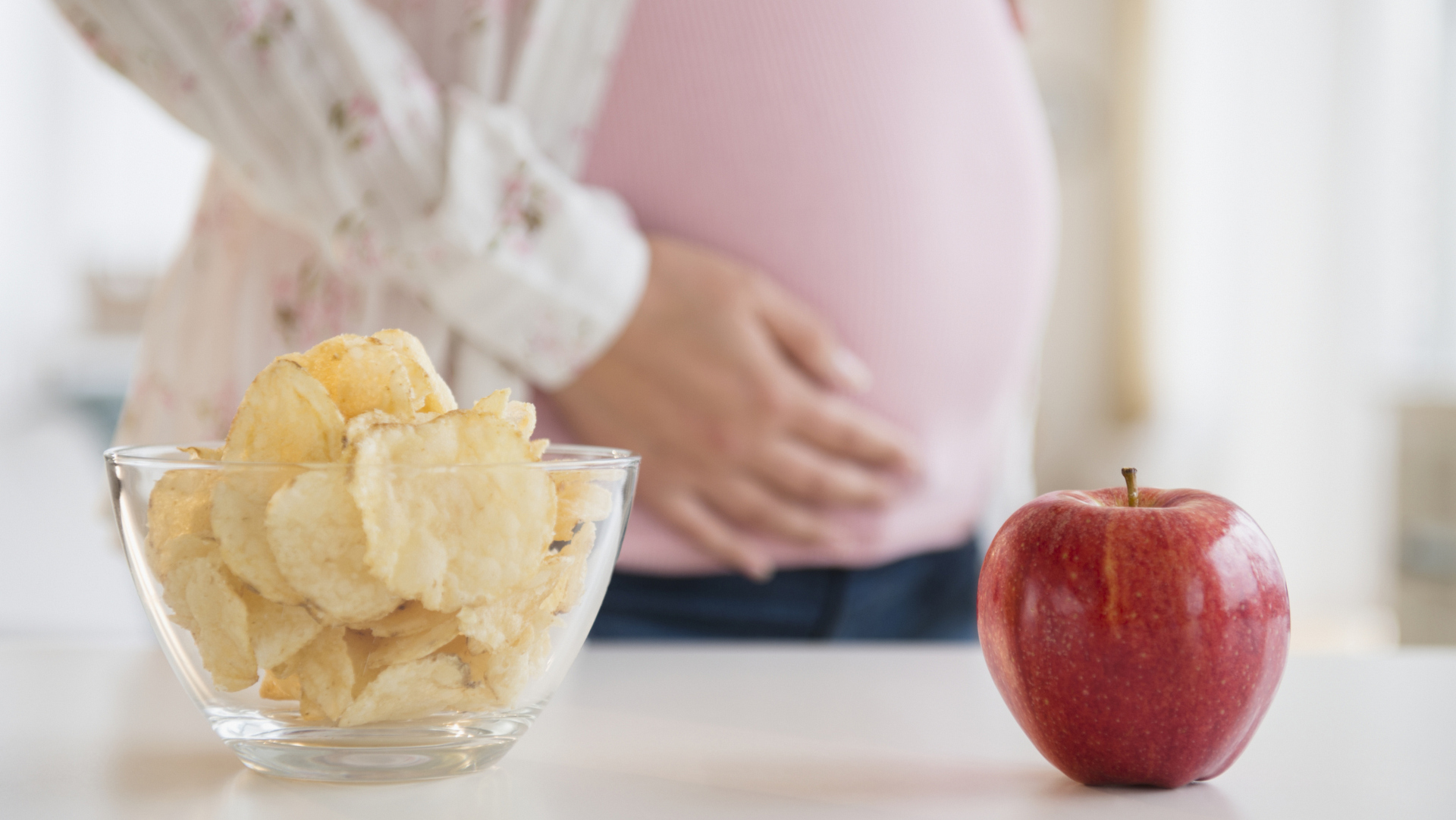 Photo credit: Jamie Grill/Getty Images
Bad news for moms who snack on junk food before pregnancy — a study of pregnant moms found that those who had a poor diet before they even conceived had as much as a 50 percent increased risk of preterm birth than their peers who ate healthier.
Junk food is no good
You probably already know that junk food, including high-fat and sugary snacks, isn't the best choice for you anyway, and is even worse during pregnancy. Your baby-to-be needs Mom to make good nutritional choices. But did you know that a junk-food diet before pregnancy can actually increase your risk of preterm birth?
Researchers in Australia studied the dietary habits of around 300 pregnant moms to help better understand their diets before pregnancy and what impacts, if any, this could have on their pregnancies or their babies.
They found that those who had a healthy diet before conception were more likely to have a normal birth, whereas moms who had a high-fat and high-sugar diet prior to pregnancy had a 50 percent increased risk of preterm birth.
The takeaway message
The best advice to give a woman who hopes to become pregnant is to eat a healthy diet rich in fruits and vegetables and avoid high-fat and high-sugar junk foods. Of course, not everyone plans to become pregnant. Once a pregnancy is confirmed, of course, it's best to eat a healthy diet, but you can't go back in the past and load up on lean meats and veggies before that second line pops up on your pregnancy test. Looking forward is really is the best way to go, however.
Good nutrition plays a big part in pregnancy health, so cravings and aversions aside, encouraging a healthy diet no matter where a woman is on the childbearing spectrum is essential. You can't change the past, but you can better influence the future. And changing your eating habits now will help you model a good diet for your little one.
More pregnancy news
Pregnant drivers may be more accident prone
Can you alter Baby's genes with your pre-pregnancy diet?
New mom suffers from pregnancy-related cancer