"Been There, Done That" Mom Tips
Preparing for a new baby is an exciting time, but in addition to setting up a safe nursery and gathering sweet baby gear, there are a few insider tips to keep in mind.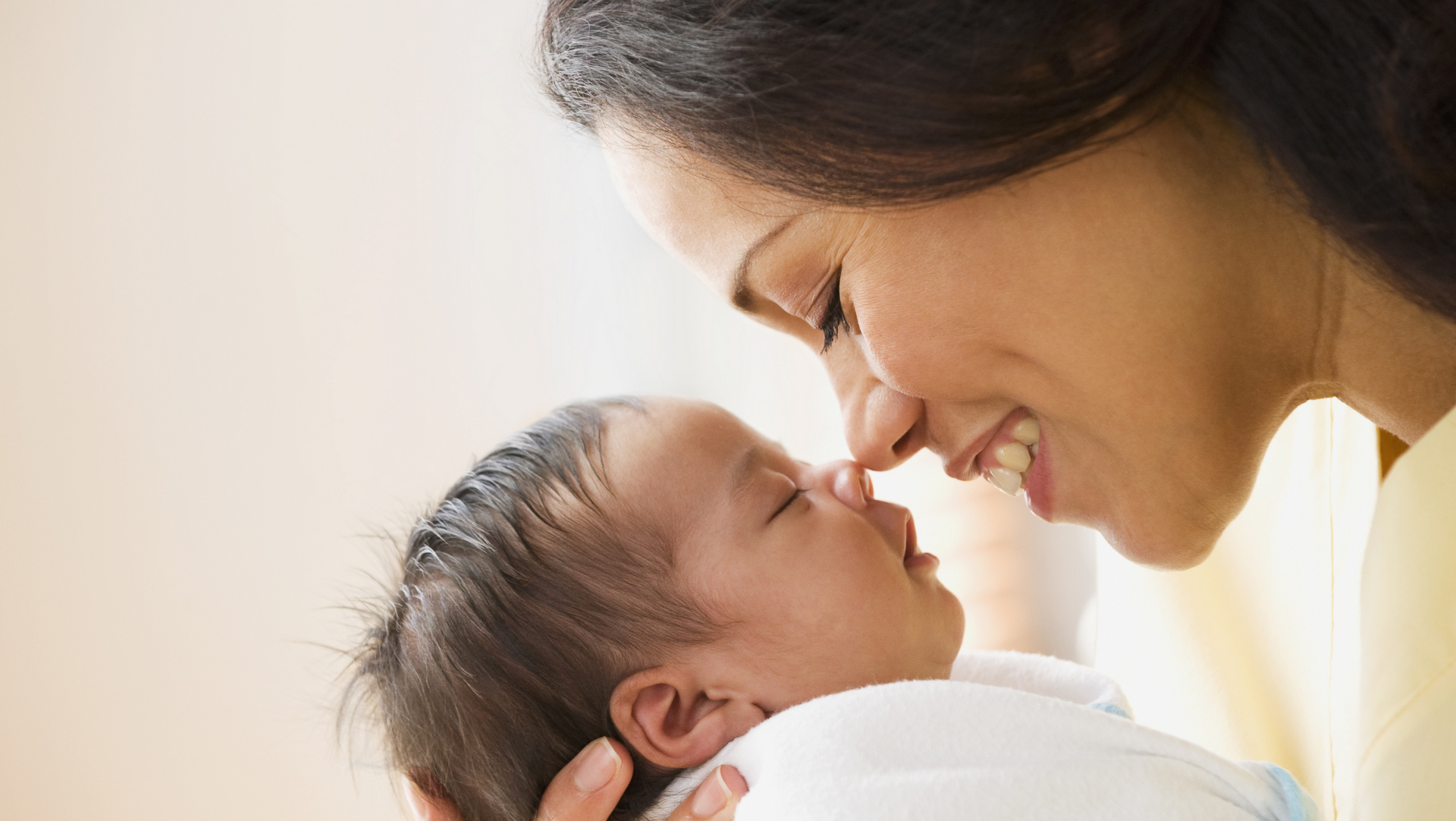 Photo credit: Blend Images - KidStock/Brand X Pictures/Getty Images
Diapers, check. Crib, check. Cut your fingernails, check. Wait, what? These new mom tips will help save your sanity when your baby is here.
Trim your own fingernails
Keep your own fingernails short. This is absolutely not essential for all new moms, but I found that I was less likely to accidentally poke my baby when my fingernails were on the shorter side (moms who are accustomed to long fingernails may not have this problem, but I did — sorry kids).
Set up stations
When I had a newborn, my favorite thing was to relax and hold her, wherever I happened to be. Instead of needing to get up and go to her room when a diaper needed changing, I kept a small stash of spit-up blankets, baby clothes, diapers and wipes in my favorite nests — my bedroom, the downstairs TV room, and the living room. This came in so handy, and I could relax easier not having to run around every time she needed something.
Snack smart
Eating is, of course, vital, but if you're taking care of a newborn, it can be hard to squeeze in enough calories — and some new moms just aren't that hungry (for example, it took a while before my appetite kicked back in after each of my babies). To combat this, keep easy-to-eat snacks on hand. Food you don't have to prepare and even food that doesn't need to be refrigerated should be your top picks, especially if you want to stock your "baby stations" (see above) with snacks you can grab. Seeds, crackers, nuts and nut butter, fresh fruit and granola bars are all good shelf-stable choices, and string cheese, yogurt and sliced veggies are excellent to keep in your fridge for easy snacking.
Clean up
Daily showering may be a distant memory for new moms, so whenever you're feeling crummy, use facial wipes like Yes to Grapefruit Brightening Facial Towelettes (Amazon, $6). A clean face can go a long way towards helping you feel better if you're having a rough day.
More on new moms
5 New mom positive affirmations
First-time motherhood jitters
Spring to-do list for new moms