Get A Grasp On New Mom Fears
While motherhood comes naturally to some women, being a mom for the first time can trigger anxiety for others. Get a grasp on what makes you nervous about becoming a mom.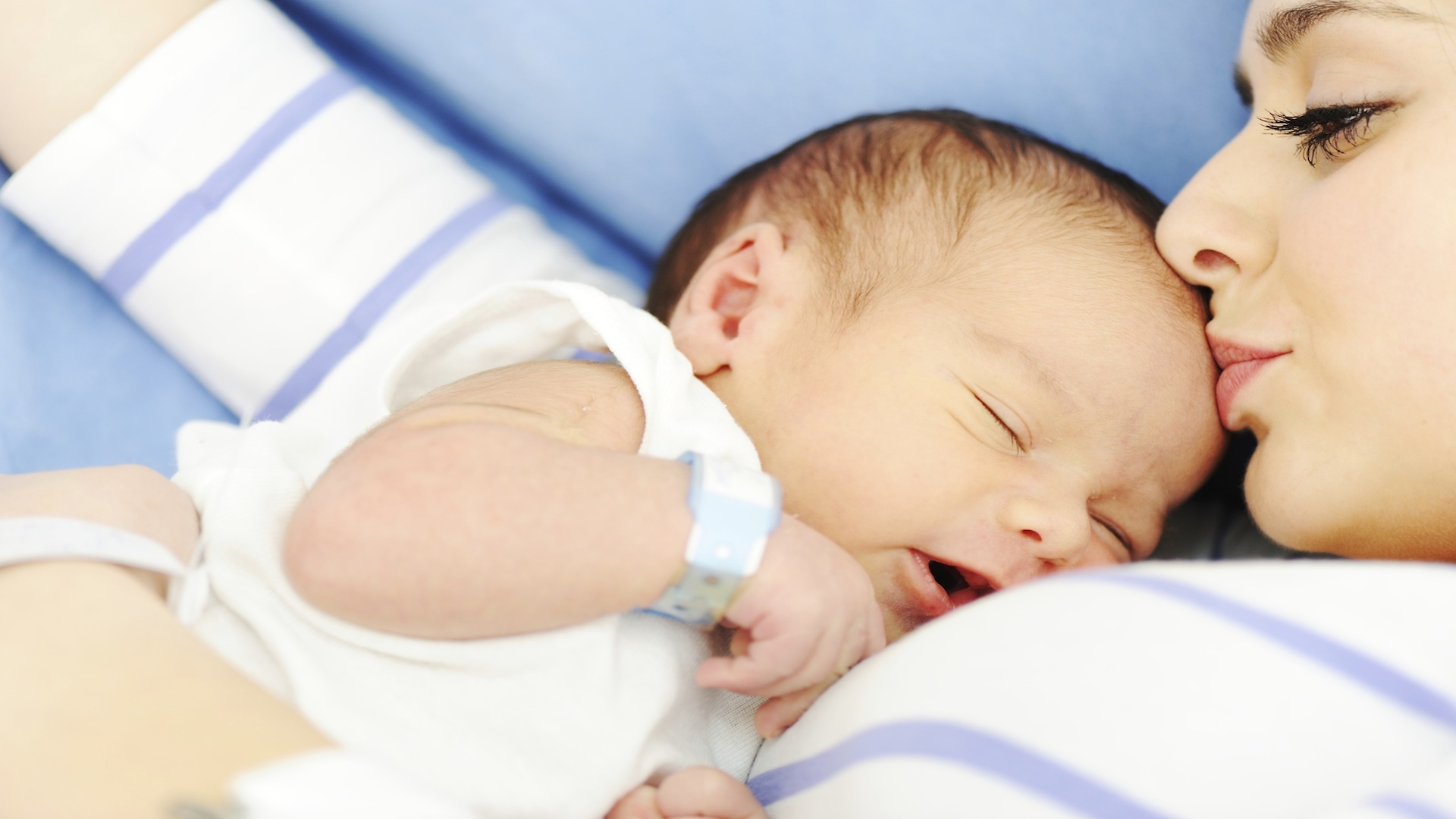 Photo credit: Zurijeta/iStock/360/Getty Images
You won't bond with Baby
Just because you didn't feel connected with Baby during your pregnancy or you had a C-section delivery does not mean you won't naturally bond with Baby once she arrives into the world. Breastfeeding does a world of good when it comes to bonding with your newborn, but if you've decided not to (or simply cannot) breastfeed, that's OK, too. Giving Baby lots of kisses and cuddles is the perfect way to make Baby feel safe and loved — and connected to you, Mom.
Your baby will get sick from visitors
Depending on the time of year that your baby is born, this is not altogether an unfounded fear. However, check with your delivering hospital's policy on visitors (particularly young children that could spread RSV). If you don't feel comfortable having visitors in the hospital, simply ask friends and loved ones to wait until you and Baby arrive home to welcome their visits. When they do come calling, don't be hesitant to ask anyone who wants to hold Baby to wash their hands first — they should be understanding and respectful of your wishes.
Baby will come between you and your partner
It's true that a baby causes so much joy in a family. A child also changes the lives of you and your partner, so it is possible that the two of you can grow apart (hopefully temporarily) when Baby arrives. When you're stressed and sleep deprived, putting your relationship on the back burner seems like the natural solution. However, we advise you to keep your partnership as a priority. Spend quality time together when Baby goes down for the night and schedule a regular date night once you are comfortable leaving Baby with a family member or sitter for a few hours while you and your partner reconnect.
More on new parenthood
Having babies young might be the secret to having it all
Real moms weigh in: Is being a mom harder than you thought?
How to get help with your newborn