Doctors Said Exercising Was Fine
A pregnant mom created a huge firestorm when pictures of her lifting weights at 40 weeks pregnant raced around the internet. Really?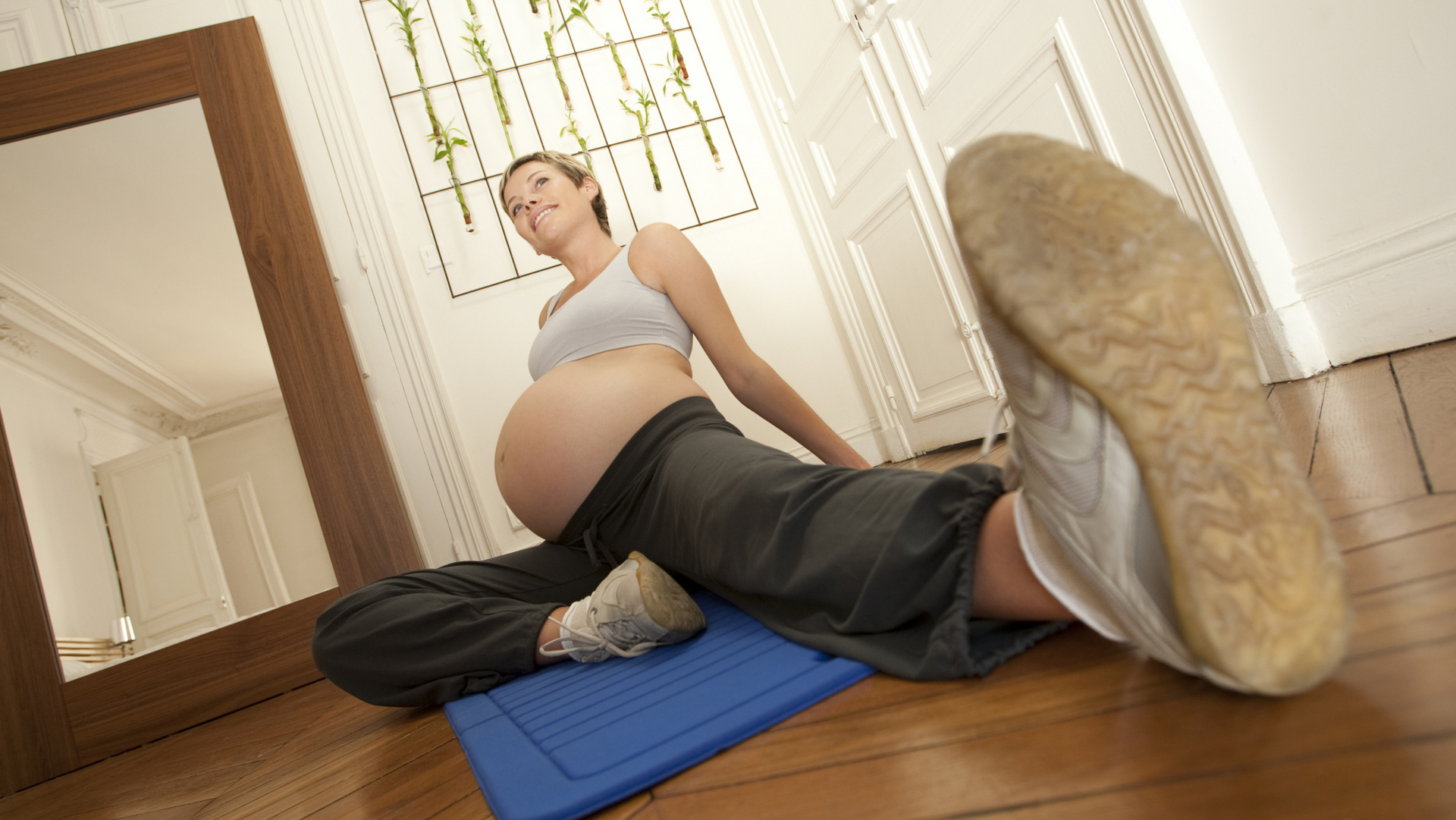 Photo credit: B2M Productions/Photographer's Choice RF/Getty Images
People love to judge other people, and moms often get judged more than most. An Arizona woman continued her CrossFit fitness routine up until just before her baby was born, and it seems that some people have a problem with that. But why?
Controversial fitness routine
Meghan Umphres Leatherman has been a fitness fanatic for years, and she started lifting weights two years ago. She says that the weight-lifting activities and exercise she gets doing CrossFit not only helped her conceive, but kept her active and healthy throughout her pregnancy. She continued her weight lifting up until right before her due date and even broke records late in her pregnancy. In fact, just a few days before her due date, she broke her own personal record with a 215-pound deadlift. Good job, mama!
She credits CrossFit with an easy pregnancy, no morning sickness and an awesome delivery of a 6-pound, 11-ounce baby girl she and her husband named Florence Germaine.
She says that she had her doctor's blessing to lift weights while pregnant, and that she was actually encouraged to keep active during her pregnancy. She also mentions that if she had had any issues at all with her heart or her blood pressure, or experienced any pain or discomfort, she would have modified her workouts or completely stopped lifting weights. But as it was, she not only continually inspired other women in her gym, but impressed her coaches as well.
Should you lift weights during pregnancy?
No doctor is going to tell you that it's OK to start an intense weight-lifting routine for the first time while you're pregnant. Exercising during pregnancy is awesome, but you don't want to start something hardcore while you're baking a babe. However, if your body is already accustomed to exercise, even lifting weights of 200 pounds or more, then as long as you're monitored and your baby is doing well, your doctor will likely give you her blessing.
So, while it's unusual to see a woman with a giant baby belly lifting weights, don't tell her she shouldn't be doing it.
More on pregnancy and birth
Woman gives birth on airplane at 26 weeks
Highway birth takes first-time mom by surprise
Can you alter Baby's genes with your pre-pregnancy diet?