Perfect Prop
For Baby Photos
Peel, stick and snap — it's that easy to document your pregnancy and your baby's first two years through photos with Sticky Bellies.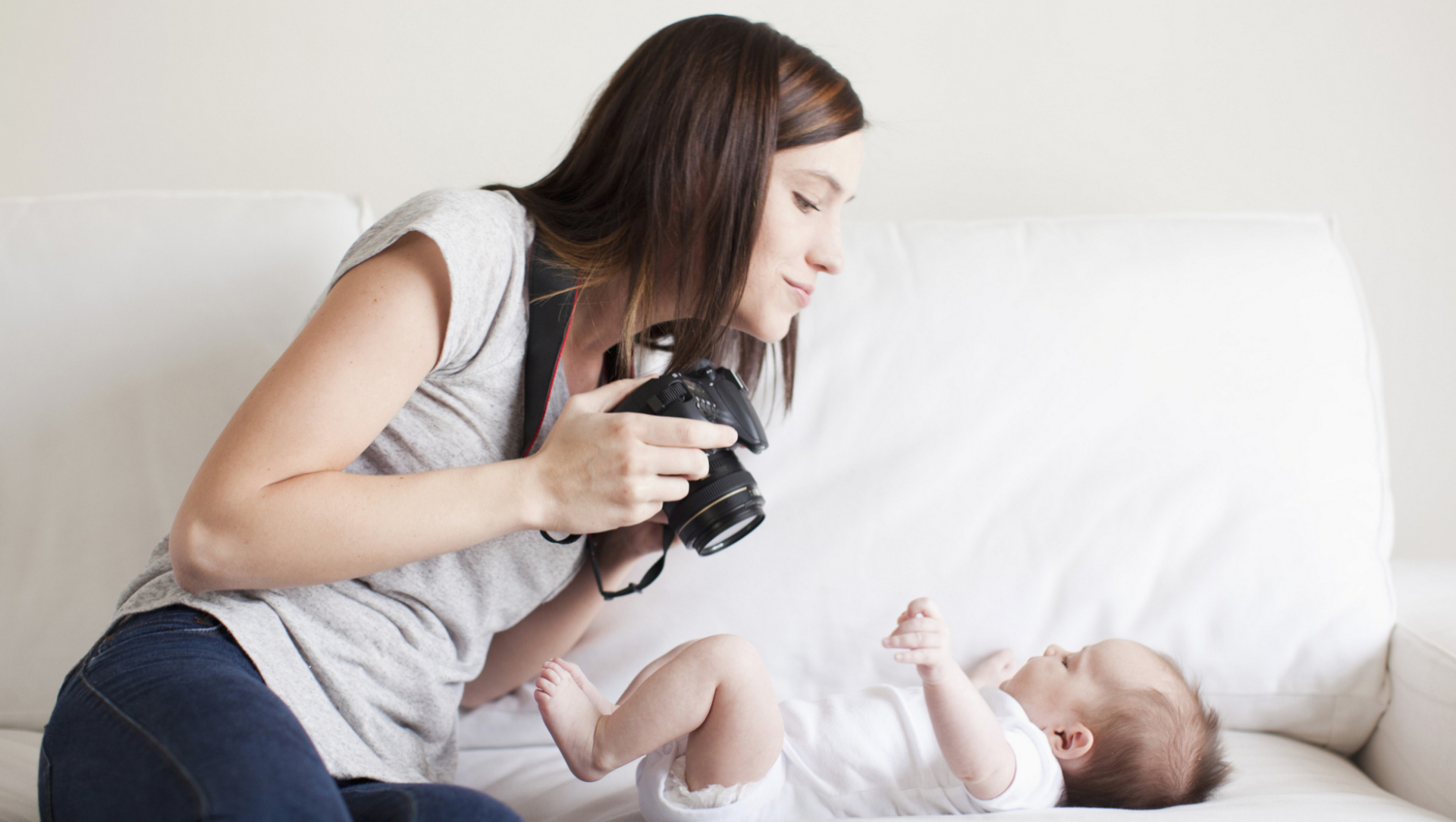 Photo credit: Tetra Images — Jessica Peterson/Brand X Pictures/Getty Images
There are many ways to keep track of how far along you are during your pregnancy, and how old your baby is as she grows. However, it really isn't much easier — or cuter — than using Sticky Bellies, which are adorable, round stickers that come in a variety of designs. Apply to your baby's onesie (or your own growing belly) and start snapping away, and after a year, you have a sweet collection of photos to look back on.
Sticky Bellies basics
Sticky Bellies make keeping track of milestones simple. The stickers are not only super cute, they're unobtrusive — your baby likely won't even notice that he is wearing one. They are high-quality and affix easily without leaving a residue on your baby's adorable clothes, and better yet, if your first photo shoot doesn't go as planned, you can place the sticker back on the wax backing paper and try again another day (of course, the more you do this, the less sticky it becomes).
They come in boyish designs and girly designs, and some are definitely suitable for both boys as well as girls, such as the Nifty Neutrals pack (Sticky Bellies, $14 each pack). You can also document Baby's first holidays with a Baby's First Holiday sticker pack (Sticky Bellies, $14).
Whether you're looking to track your own pregnancy or seeking the perfect baby shower gift, you'll definitely want to check out Sticky Bellies.
More awesome products
April showers bring Penny Scallan Design rain gear
Review: Stokke MyCarrier Cool baby carrier
PlanetBox reusable containers