Coping With Your First Day Back On The Job
Going back to your full-time job after being on maternity leave with your new bundle can be a cold, hard reality check. But with a little prep, you'll be back in the swing of things in no time.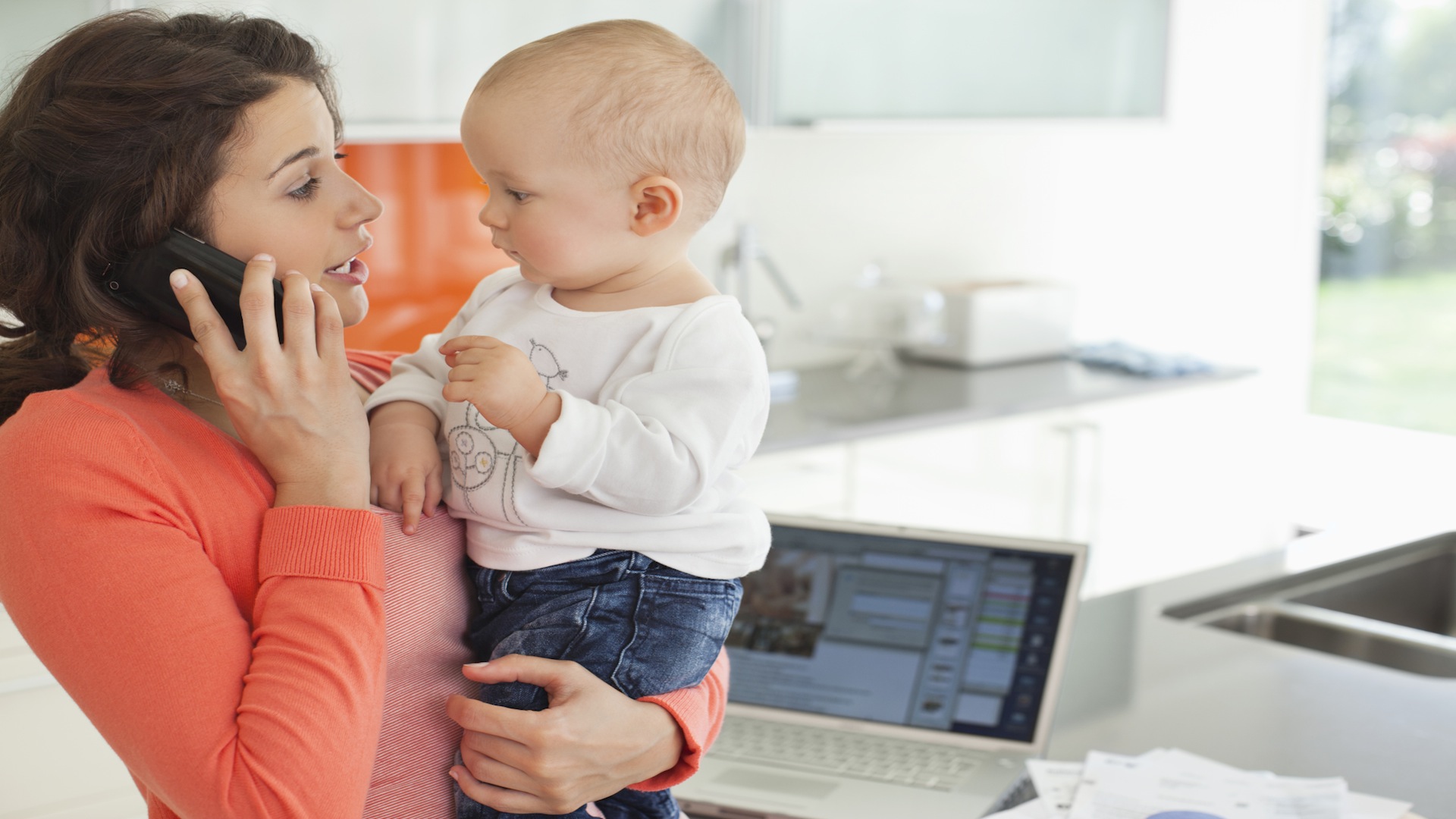 Photo credit: Sam Edwards/OJO Images/Getty Images
Schedule a conference call
A few days before you are slated to return to work, ask your boss, assistant or business partner to bring you up to speed on what you've missed in the months, weeks or even just days that you've been away from the office. You should also speak to your employer about ensuring you have a private place to pump if you are nursing your baby.
Drop Baby off early
Give yourself a little extra cushion between the time that you're supposed to drop Baby off at the day care center, nanny or other place of care and the time that you're scheduled to stroll into work, so you can account for some time to wipe those tears, regain your composure and walk into work with a smile on your face.
Pack a bag... for yourself
Yes, you've got Baby's diaper bag stocked and ready — but what about your "mama bag?" You know, the one that includes those vital day-away-from-baby items like your pump (of all things, do not forget your pump); milk storage bags; a cooler so you can store milk discreetly; a nursing apron or large blanket to cover yourself if you don't have a totally private place to pump; nursing pads for your bra; a large water bottle and some snacks to keep you hydrated and well-nourished in case you don't have time to step out for lunch; and readily available pictures of Baby so you can stay connected while you're away from him. Don't forget to keep a packet of tissues with you, too. If you feel the urge to cry, slip into your office or into the bathroom to recollect yourself.
Check in
Don't be embarrassed or hesitant to call and check in on Baby. The caretakers should be more than willing to check on your child and give you a status update to ease your mind.
Hang in there
The first day away from Baby will be hard. So will the second and third... and, well, you get the picture. But stay strong and know that it does get easier. If you have working mom's guilt, squash it with the thoughts that you are providing baby with a financially secure lifestyle instead of making yourself feel bad for being away from her.
Ask for flexibility
If you're still having a really hard time leaving your baby behind day after day, talk to your boss about the possibility of working from home or going part-time. This can be an ideal situation when you're trying to balance your time with Baby while still advancing your career.
More for working moms
Breastfeeding tips for working moms
New working mom's guide to juggling it all
Can you afford to be a stay-at-home mom?