For Moms And Toddlers On The Go
High-quality, stainless steel containers from PlanetBox will help cut down waste, and they are really fun to use for moms and little ones.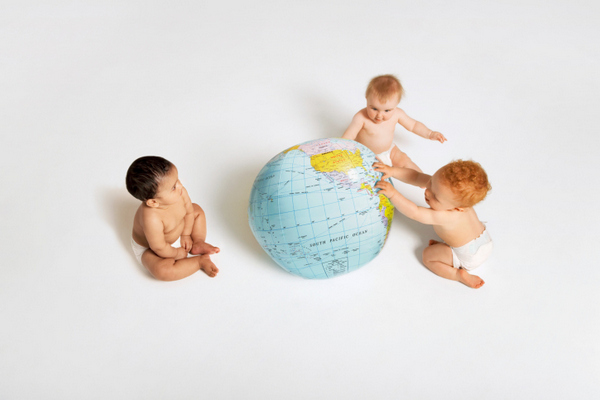 Photo credit: moodboard - Mike Watson Images/Brand X Pictures/Getty Images
Earth Day is April 22, and many families are looking for ways they can cut down on waste and use better materials in what they give their children. Packing food is one way you can easily do both. Gathering together a lunch for an outing with your little one is easy, of course, but packing with reusable containers is even easier. We had a chance to check out PlanetBox, and we love what they have to offer the ecologically minded family.
PlanetBox basics
PlanetBox features high-quality stainless steel lunch containers. You really can't get any easier than the PlanetBox Rover, which has several compartments to hold a perfectly balanced meal for yourself or your little one — or even enough for you both to share.
All PlanetBox items feature non-leaching, high-quality stainless steel that is free of lead, phthalates, BPAs and other harmful materials. The compartments are sized to be in line with USDA recommendations for serving size, which can also cut down on food waste.
Each PlanetBox style comes with a magnet set choice, which makes it super easy to personalize the lunchbox to suit your (or your child's) taste. For Earth Day, PlanetBox has partnered with multiplatinum musician Jack Johnson to create limited edition "Aloha" magnets for its Rover lunchbox. One hundred percent of the proceeds will benefit the Kokua Hawai'i foundation, which supports environmental education in schools.
Help save the planet
Here are some additional earth-saving tips from PlanetBox co-founder Caroline Miros:
Replace single-serving items with a durable lunchbox (like PlanetBox), cloth napkins, and reusable utensils
Bring your own reusable containers to restaurants and skip the wasteful takeout boxes
Cut down on your food waste by packing right-sized portions
Instead of straws, drink straight from a cup or carry your own stainless steel or glass straw
Our take
We received a PlanetBox Rover Complete (PlanetBox, $60) to try out, and we love it. It's perfect for moms on the go. You can add snacks for you and your toddler to share, or pack a full meal for yourself for a mom's-day-out. It's sturdy and is easy to open and close, and I love the carry bag and the round containers that seal tight and prevent leakage — perfect for applesauce or hummus.
I totally recommend PlanetBox products. It's an investment not only in your own home, but an investment in our planet's future — and what a great example for your child.
Note: PlanetBox sent a sample for review, but the recommendations are my own.
More goodies
Bellini shares nursery tips for small spaces
Bellabeat: Listen to your baby's heartbeat
NurturMe continues to change how we feed our babies