A Modern Pregnancy Tracking System
Have you ever wanted to listen to your baby's heartbeat at home? Do you want to share that experience with far-off family members? Well, thanks to Bellabeat, now you can.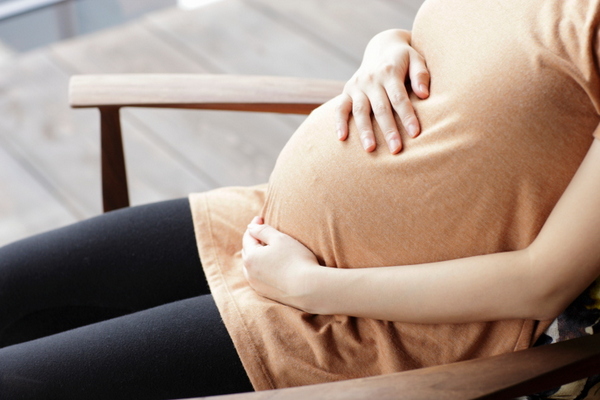 Photo credit: sot/Digital Vision/Getty Images
Listening to your baby's heartbeat has always been something you can do at your health care provider's office, but there's good news. Bellabeat is a brand-new at-home Doppler device that not only allows you to listen to your baby's heartbeat, but lets you record it and send those special sounds to whoever you want, wherever you want.
Features of Bellabeat
Bellabeat (Bellabeat, $130) is a small handheld Doppler device that comes in a sleek box, with what you need to know packaged in with it. What makes it so unique is that it plugs directly into your smartphone with an included audio cable, which allows you to record your baby's heartbeat.
But wait! They also offer a free app for both Apple products as well as Android users. This app has all sorts of built-in features that help you track your pregnancy, stats and prenatal care. They also have a vibrant online social community so you can talk with other expecting parents, which is such a valuable resource for the mom-to-be.
Aubrey's take
My friend Aubrey is 29 weeks pregnant with her third child, and is the perfect tester for me. She was excited to try it out because her little ones hadn't had the opportunity to hear their baby sister's heartbeat yet.
She was impressed. "I like that it can record and I can share it," she says. "Nice for family not close. I like that it's small and I can stick it in something to take. But, it's still not something I could just pull out and listen to while I'm out and about. The gel is still messy — that's to be expected though."
Her overall impressions were positive, but she admits that while the extra features didn't appeal to her, they would for others — she knows that it's an individual preference. I'm a data geek myself and would have loved to track everything during my pregnancies. "If I were going to buy a Doppler I would buy this one," she explains. "But the extra features aren't super fabulous. I'm also not much of a kick counter. And I certainly don't want to weigh myself frequently and track it."
Overall, Aubrey and her kids give this two thumbs up.
Please note: Bellabeat sent a sample for review, but the recommendations are honest and our own.
More fun pregnancy and baby gear
NurturMe continues to change how we feed our babies
Pamper your pregnant self with new products from Belly Bandit
It's Congenital Heart Disease Awareness Week