Mother Chooses Life For Her Daughter
No one wants to have to choose between their own health and their child's life, but that's exactly what Elizabeth Joice did when she discovered her cancer came back while she was pregnant with her baby.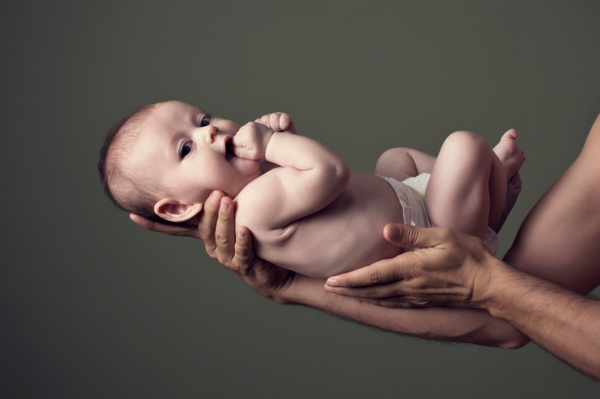 Photo credit: Ozgur Donmaz/Photodisc/Getty Images
Elizabeth Joice and her husband were thrilled to find out she was expecting a baby — after all, they'd been told that it was unlikely after she'd gone through cancer treatment four years ago. However, soon after, she was told that her cancer had returned, but if she wanted to find out the extent, she'd have to terminate her pregnancy. She chose to keep her pregnancy so her baby could have a chance.
A miracle pregnancy and a hard choice
Joice and her husband didn't think they'd ever have a baby after she battled a cancer called sarcoma. Doctors told the couple that conception was unlikely due to the chemotherapy she went through to battle her disease. However, they were excited and happy that, despite the unlikelihood of pregnancy, they discovered she was expecting.
One month into her pregnancy, their happiness was cut short. Her cancer had returned. Doctors were able to remove the tumors from her back, but she needed a full-body MRI scan to see if it had spread. To do so, she'd have to have contrast dye administered, but it can be harmful to a developing embryo, so she had to make the choice — should she terminate the pregnancy and get the scan or continue the pregnancy and possibly risk her life?
She chose to continue her pregnancy and while a shielded chest x-ray in November showed no problems, a repeat x-ray two months later (when she was having trouble breathing) showed masses in her lungs. Doctors decided to deliver her baby six weeks early and then they found out that Joice had cancer in her heart, abdomen and pelvis.
Joice died on March 9 at age 36. "In the face of this life-threatening illness, she was so optimistic and so strong and so willing to go through whatever fight she would have to go through in order to have this baby," her husband told CNN.
More pregnancy and baby news
Newborn survives motorcycle crash in China
Woman experiences phantom pregnancy of multiples
Mom becomes speed bump to save twin toddlers