No Benefit Found
For Some
Doctors often prescribe low-dose aspirin therapy for women who have experienced pregnancy loss, but new research says that it may not help prevent another one from happening.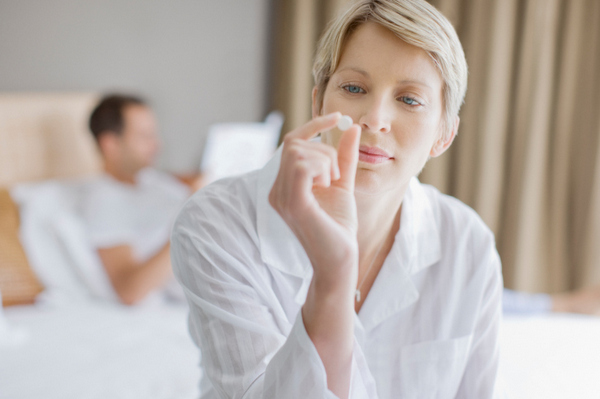 Photo credit: Paul Bradbury/OJO Images/Getty Images
Aspirin therapy may lead to a lot of dashed hopes, researchers found. A recent study showed that low doses of aspirin may not keep another pregnancy loss from happening in women who have experienced one or two losses already.
Aspirin may not help prevent loss
A study funded by the National Institutes of Health found that daily low-dose aspirin use, a common prescription for women who have experienced pregnancy loss, doesn't appear to help prevent subsequent losses for certain populations — specifically, women who have experienced one or two miscarriages or stillbirths.
However, in a smaller group of women who have experienced one recent pregnancy loss, the aspirin therapy appeared to increase a successful pregnancy and live birth.
Researchers followed more than 1,000 women who have experienced at least one pregnancy loss and randomly assigned them to either a daily low-dose aspirin or a placebo while trying to conceive. After crunching the numbers and poring over the data, they discovered that there was no difference in pregnancy loss rates between the two groups of women.
One group's promising results
However, women who had experienced one pregnancy loss (at 4-1/2 months or earlier) within the last year showed a higher rate of pregnancy while using the daily aspirin dose compared to their peers who took a placebo.
What does this mean? The reason doctors prescribe aspirin therapy in the first place is because it has been felt that the aspirin increases the blood flow to the uterus, but the researchers aren't sure why this only works for certain subgroups of women and not all.
So, if you're prescribed to begin low-dose aspirin therapy, by all means, go ahead with it if that's what your doctor wants you to do.
More on trying to conceive
Men's phthalates levels can make TTC difficult
Do cheap pregnancy tests work?
TTC may take longer for women with asthma