Mom Surprised
By Speedy Birth
Even though she was in early labor, a New Jersey woman thought she'd have time for a quick mani-pedi. As it turns out, her baby had other ideas.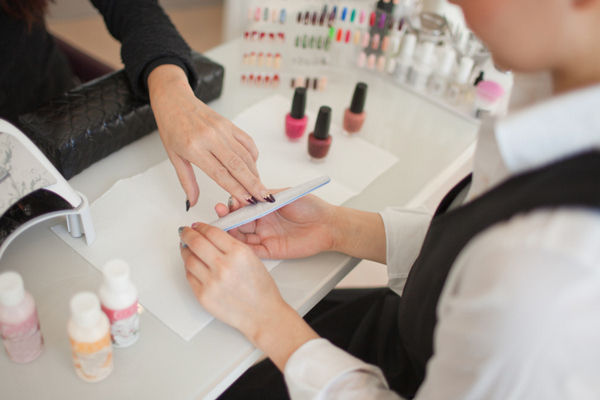 Photo credit: Ippei Naoi/Flickr/Getty Images
Anna Rubinstein had a long labor with her first baby, so even though she was in early labor, she didn't think that it would be a big deal to dash in to her regular nail salon for a mani-pedi before heading in to the hospital. However, her little boy had other plans for the mom-to-be.
Mani-pedi baby
The manager of Eden Nails said that Rubinstein came in for a manicure, pedicure and a foot massage. Her first labor lasted 44 hours, so Rubinstein didn't think that she was in any rush to head to the hospital. However, even before her nails were dry, she went to the restroom and her water broke right then and there.
Fortunately, another customer in the salon happened to be a nurse from a local medical facility and she was able to help the mama-to-be out. They phoned for an ambulance, called Rubinstein's husband and the nurse laid her down on the restroom floor to assist with the birth.
Fortunately, the dad-to-be made it there before his son was born, but the ambulance did not — in fact, they came in the door right when the baby was delivered. The salon owner notes that it was nerve-wracking for everyone there, but fortunately, the baby boy was born healthy.
Quick births
I write about unexpected, quick births often. Births where the mom-to-be doesn't realize she's in labor or, like this mom, who thought she had plenty of time. Why didn't this ever happen to me? Instead, I arrived at the hospital dilated to 2 centimeters and then suffered through hours of labor to get my babies. Or I had prodromal labor for days before real labor started and even then, I was only 4 centimeters upon arrival.
Tell us!
Did you have a quick labor and delivery?
More on labor and birth
Welsh woman has surprise baby on the toilet
Baby born healthy after unusual abdominal pregnancy
Baby's first breath comes 28 minutes after birth