Eco-Pouch Complements Baby Food Line
NurturMe and their unique organic baby food has already revolutionized how we feed our littlest family members and their new Eco-Pouch opens up more doors for parents on-the-go.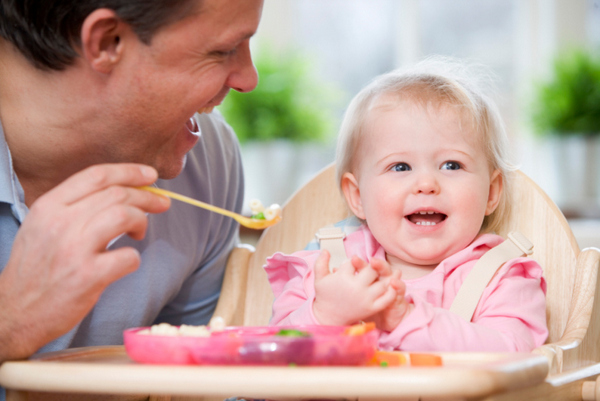 Photo credit: BananaStock/360/Getty Images
The glass baby food jars I used when my oldest was a baby, nearly 18 years ago, are hard to come by and plastic tubs have taken their place for the most part — and even more choices abound for the modern mom. NurturMe has a really unique line of baby food that is super customizable and fun for both Mom and Baby.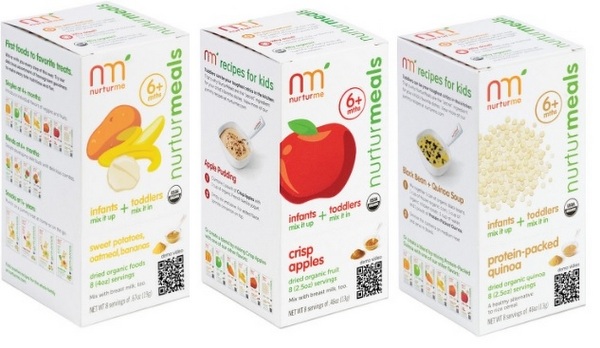 NurturMe fruits, veggies and grains
NuturMe features an organic line of quality baby food that comes in powdered form — this way, you can use water, breast milk or juice to create the consistency you want. They have a wide variety of fruits, vegetables and grains available, as well as blends for the more mature palate. Better yet? Each box comes with a recipe idea that you can incorporate the powdered food into for older babies or toddlers. They add that extra nutritional punch you want your kids to have, without being obviously vegetable-like. It's a win-win situation.
Eco-Pouch
You've likely seen various baby food pouches, either on grocery store shelves or in the hands of your child's playmates. Well, instead of buying one at a time and throwing them away, you can stock up on the NurturMe Eco-Pouch (Abe's Market, $10) instead.
One box not only takes the place of 45 (or more) individual pouches, but they are easy to use when you're on the go. Just pour in one or two pouches of NurturMe baby food, add liquid, squeeze and shake until it's well blended. This way you can pack your pouches and wait to mix them up until your baby is ready to eat. Genius!
Note: NurturMe sent samples for review, but the recommendations are my own.
More on Baby's nutrition
Holiday shopping guide: Feeding Baby
Creative baby food ideas
When should you introduce baby foods?