Vivianne Rose Makes
Her Big Debut
Country singer, Jessie James, and her NFL player husband, Eric Decker, welcomed their first child early Tuesday morning.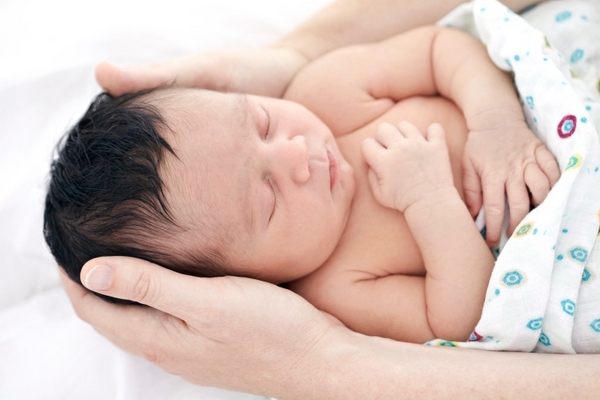 Photo credit: RUTH JENKINSON/Science Photo Library / 360/Getty Images
Welcome to the world, Vivianne Rose! Her famous parents, Jessie James and Eric Decker, who wed last June, announced the birth of their baby girl on March 18. She weighed in at 8 pounds and 2 ounces with plenty of dark hair, according to a rep for E! News.
New baby for reality show
The new mom posted a photo to her Instagram account before the baby was born, showing herself in a hospital bed in a familiar pose for those of us who have had a hospital birth — in bed with monitors strapped to her belly. However, unlike my own photos of that special time, she is not wearing a hideous hospital gown.
Decker, 27, was recently signed as a wide receiver for the New York Jets and James, 25, has a career as a country singer. They also star in their own reality TV series called Eric & Jessie: Game On, the second season of which premieres on E! March 30. Though no plans to air any part of the birth have been made, James hints that bits and pieces of the special day may make their way onto the show.
More celebrity babies
Scarlett Johansson expecting first baby with Romain Dauriac
Gwen Stefani and Gavin Rossdale welcome third son
Jennifer Love Hewitt has baby girl