Recovery Deemed A Miracle By Family
A woman was devastated when she was told her daughter died shortly after birth. Amazingly, 28 minutes later, Baby started breathing on her own.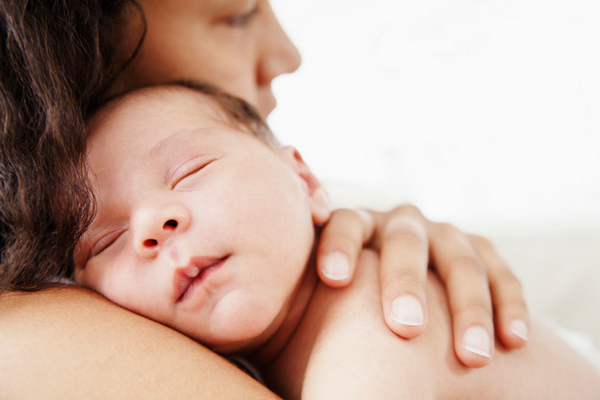 Photo credit: Compassionate Eye Foundation/Three Images/Digital Vision/Getty Images
It's something no parent wants to hear. Robin Cyr, expecting her fourth child, was told that her baby died after birth and she was left to hope and pray that it wasn't so. Then, 28 minutes later, astounded hospital staff rushed in to tell her that her baby had started breathing on her own.
Rough start, but miracle turnaround
Cyr's baby had become lodged in the birth canal during birth and by the time doctors were able to deliver her, the baby had no signs of life and the new mom was told that her baby had died. Heartbroken, Mom and family members prayed for a miracle. The baby, who tipped the scales at 9 pounds and 14 ounces, was beautiful, but she was not breathing.
The baby girl, whose body was taken out of the room after medical staff spent 25 minutes trying to revive her, was declared dead. Shortly after she was removed, staff rushed back into Cyr's room and delivered some really wonderful news — 28 minutes after the baby was born, she took a breath. "Another nurse came over, two minutes later… she couldn't talk," Cyr shares. "She was speechless and another nurse came over and said, 'Your baby's breathing.'"
Doctors don't know what caused this amazing turnaround and they have apologized to the new mom for giving up on her baby. Cyr had a name already picked out, but based on the circumstances of her birth, has named her baby Mireya, which is the Spanish word for "miracle." Little Mireya is doing remarkably well and is expected to make a good recovery. She's already making excellent progress and while she's still in the NICU as a precaution, she already off of supplemental oxygen.
More unusual birth stories
Baby born healthy after unusual abdominal pregnancy
Welsh woman has surprise baby on the toilet
Woman in coma gives birth