Choose To Respectfully Decline
Having a baby shower held in your (and baby-on-the-way's) honor is practically a rite of passage for a pregnant woman. But if you don't want a big celebration, what should you do?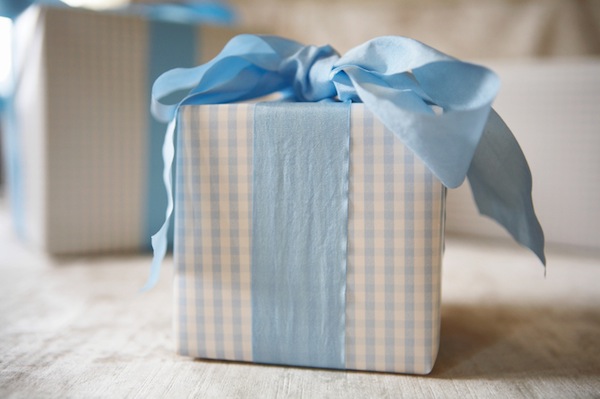 Politely decline
When your mother, mother-in-law, friend or office co-worker offers to throw you a big baby shower, be honest and upfront right from the beginning. Thank the would-be hostess and explain your reasoning for not wanting a shower. Say something like, "I'm honored that you think so highly of me that you would offer to host my baby shower. But large gatherings make me nervous and I really don't like being the center of attention, so I have to decline."
If you're positive you really don't want a shower, stand firm on your ground, even if she tries to convince you otherwise. Keep in mind that the people closest to you are excited and want to celebrate your impending arrival with you — so they may not want to take no for an answer. Be clear so that she doesn't go ahead with the planning thinking that you'll come around or that you're just being modest or humble.
Reconsider
That being said, think about how you might feel down the road if you decide not to allow a loved one to host a shower for you. Even if you're not a big people person, you deserve to be "showered" before baby arrives. A baby shower can create some wonderful memories for you as you become a mother. If there are simply certain aspects of the shower that make you uncomfortable, such as the monetary commitment from the hostess or the embarrassing shower games, ask if you can contribute to the cost of the shower and politely ask to help plan it.
Have it your way
If the thought of a huge crowd of women gathering around you feeling your belly makes you feel uncomfortable, suggest an intimate luncheon (family only, perhaps, or just a handful of close friends) instead of a big party with shower games. If it's the idea of friends and family spending lots of money on lavish gifts for you and Baby that turns you off about having a shower, insist on a no-gift policy or ask that guests donate to your favorite charity in lieu of a gift.
More on pregnancy fun
8 Unique ways to share your baby news
Is this pregnancy announcement over the top?
30 Ways to announce your pregnancy
Photo credit: Tooga/Digital Vision/Getty Images