Relax And Enjoy Every Trimester
There's no doubt that pregnancy can be a stressful time — but it's no time to be worried. Relax and enjoy each stage.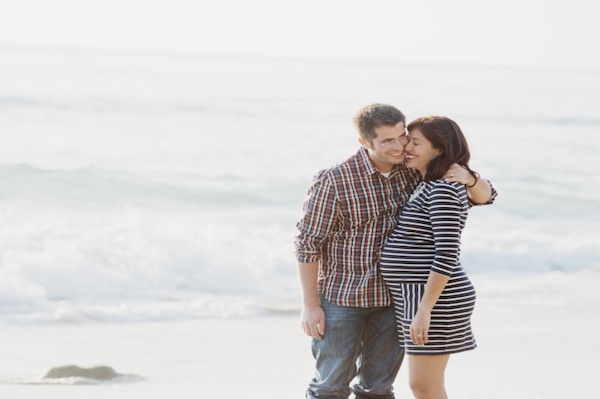 First trimester
Instead of worrying about the changes your body is going through, enjoy the excitement of this first stage of pregnancy. There are so many amazing things about this time, such as seeing your baby's first "photo" at your first ultrasound appointment and hearing Baby's heartbeat for the very first time. It's also fun to start buying pregnancy books and keeping the "pregnancy secret" until you and your partner decide to share the news with loved ones.
Second trimester
This is often called the "golden trimester" and for so many good reasons. First of all, you'll probably be able to learn Baby's sex (if you want to find out before the delivery room) and you're out of the nauseating first stages of pregnancy, so hopefully your morning sickness symptoms, like queasiness and fatigue, are a thing of the past. You're also probably very ready to make your official pregnancy announcement and you'll be developing a real baby bump versus the chubby look of the first trimester. Take advantage of your newfound energy by getting some exercise, shopping for Baby's nursery and buying some really cute maternity clothes to show off your new pregnancy curves.
Third trimester
This trimester should be all about rest and relaxation because you may begin to feel tired again as you're coming into the homestretch. Try prenatal massage to soothe your body and help your mind unwind. Taking easy walks around your neighborhood or a local park as a nice way to de-stress. If you're experiencing swelling in your ankles and feet, take some time to literally kick up your heels — elevating your legs can alleviate this common third trimester symptom.
One of the best parts of this trimester is the shower that your loved ones will likely throw in your honor. Enjoy being the center of attention and receiving clothes, furniture and accessories for Baby before she arrives. It's also a good time to connect with your significant other — when Baby arrives, you'll both have a lot less free time for date nights. A relaxing and romantic babymoon is an ideal way to enjoy some couple time before Baby's arrival.
Photo credit: Layland Masuda/Flickr/Getty Images
More on fun during pregnancy
13 Ways to pamper your pregnant self
Why you'll love the golden trimester
10 Best parts of pregnancy