Questions Surround Car Seat Buckles
Graco's car seat recall last month was one of the biggest in history and now the government wants to know why the infant seats weren't also recalled.
Recently, one of the biggest car seat recalls in history took place — 3.8 million Graco convertible car seats and booster seats were recalled due to buckle issues. Now, the National Highway Traffic Safety Administration (NHTSA) wants to know why their infant car seats, which have the same buckling system and often have the same issues, weren't recalled as well.
Recall questions for Graco
The toddler and booster seats were recalled because the button releases had the potential to become difficult to manipulate and could even become stuck, which could be a major safety hazard in case of an accident where removal of the child from the vehicle was necessary. Graco cited that food and drink spills on the buckles could be a cause of the problem and while it didn't impact how the car seats behaved in case of a wreck, it still was an irritation if they didn't unbuckle easily, in addition to the safety concern cited above.
Graco issued the voluntary recall and has offered to replace the faulty buckle with one that doesn't have the same concerns and they will even offer to replace the buckles on their infant models, if requested.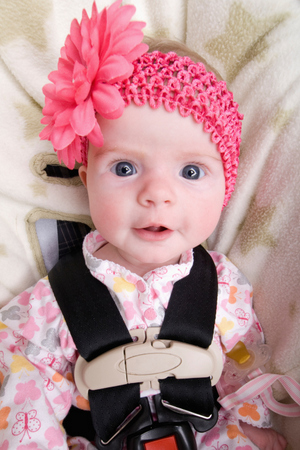 Photo credit: Design Pics/John Kroetch/Getty Images
However, the recall didn't extend to their infant car seat models — and there are seven of them. A Graco spokeswoman says that infant seats aren't at risk because their occupants don't eat and drink on car rides. The problem is that both Graco and the NHTSA, who is now questioning the company, have received complaints that the buckles on the infant seats are also having the same problems.
Graco now has until next week (March 20) to address these concerns and faces fines of up to $7,000 a day if their response is late or incomplete.
More recall info
Recall: Cork Stacker toys from A Harvest Company
Recall: Infantino Go Gaga Squeeze and Teethe Coco the Monkey
Recall: Britax B-Agile, B-Agile Double and BOB Motion strollers