Support For Your
Belly And Thighs
Belly Bandit debuts two new revolutionary products which provide coverage, comfort and support for the pregnant mom. Why are they so great?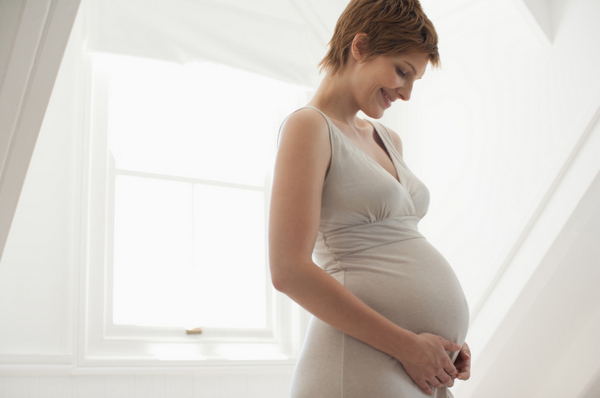 Photo credit: Sam Edwards/OJO Images/Getty Images
Pregnancy is a magical time for moms-to-be, but it's not always the most comfortable experience, with itchy skin, chafing thighs and those mementos of motherhood — stretch marks. Belly Bandit comes to the rescue with two new products for your belly and your thighs.
Flawless Belly
Do you want to use lotions or creams on your growing belly during pregnancy, but you don't want to goop up your shirts? Good news — Belly Bandit's new Flawless Belly (Belly Bandit, $50) allows the mom-to-be to layer with comfort and ease while keeping her top free of residue from lotions and creams. It comes in three sizes and is available in black, which goes with everything.
"My favorite part of this is the extra coverage it gives," shares our tester Aubrey, who is 24-weeks pregnant with her third baby. "I have the comfort of an extra layer without the bulk. After using this and the cream all day, I don't have the usual winter dry skin on my ever-growing belly. I'm looking forward to seeing great results even after Baby is born!"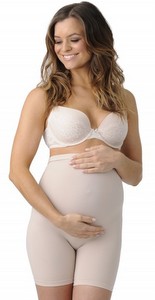 Thighs Disguise
Looking for support down yonder? Thighs Disguise (Belly Bandit, $40) offers unique moisture-wicking material to keep your thighs comfortable (and not rubbing painfully together) and provides support for both your belly and your bum. You can even wear one in lieu of undies, which is super comfortable and eliminates the dreaded panty line. Thighs Disguise is an excellent choice for moms-to-be to wear under dresses, skirts and even pants. It comes in three different sizes and is available in either nude or black.
Either would be a great gift for the mom-to-be in your life or a fun way to pamper yourself. Thanks to Belly Bandit for thinking of our unique needs during pregnancy.
Belly Bandit provided a Flawless Belly for review, but our opinions are our own.
More essentials
SwaddleDesigns introduces the first smart swaddling blanket
It's Congenital Heart Disease Awareness Week
Review: Out of Print Clothing