HIV Cure For Babies?
A second baby born with HIV is believed to be "cured" of the virus. Doctors say early treatment was key.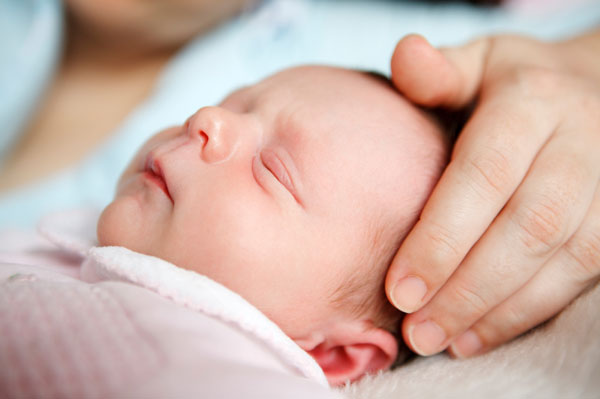 Another baby born with the human immunodeficiency virus (HIV) appears to be free of the virus after using an aggressive drug treatment that started four hours after birth.
As reported by the Los Angeles Times, "The newborn girl was initially confirmed to have HIV through blood and spinal fluid tests. However, after six days of treatment with antiretroviral drugs, the virus could no longer be detected, doctors said."
Aggressive treatment
The baby's biological mother, who has advanced stages of AIDS and is mentally ill, did not take the prescribed medication during pregnancy. Since doctors had knowledge of the mother's prenatal history, they decided to pursue a more aggressive treatment in the hours following the birth.
"Of course I had worries," Dr. Deveikis said in an interview with the New York Times. "But the mother's disease was not under control and I had to weigh the risk of transmission against the toxicity of the meds."
The baby girl is currently 9 months old and appears to remain free from the virus. She is still receiving the drug treatment as a precaution.
Born at Miller Children's Hospital in Long Beach, California, the baby girl is being referred to as the "Los Angeles Baby." The child is now in foster care.
Mississippi baby
When news first circulated that a baby born with HIV had been "cured" for the first time, there was renewed hope for the fight against the virus that causes AIDS. In 2010, a baby born in rural Mississippi was first treated with antiretroviral drugs starting approximately 30 hours after birth, an aggressive treatment not typically done on newborns.
Skeptics, however, questioned whether or not the Mississippi baby was actually born with HIV. According to the New York Times, the mother did not see a doctor during her pregnancy and did not know she had HIV. After she gave birth prematurely, a test revealed the mother might be infected with the virus. The newborn was then transferred to the University of Mississippi Medical Center where treatment began.
The Mississippi child is now 3 years old and remains HIV-free.
Studies are being planned to see if early and aggressive treatment can work for other babies with HIV.
More pregnancy and baby news
Taking acetaminophen while pregnant could impact Baby
Horse pregnancy hormone may lead to better outcomes for humans
Pregnancy and colds linked to child asthma