Sharp Pains Resulted
In Baby Boy
A woman on her way to the bathroom never suspected she'd be a mom, but she suddenly gave birth as she was sitting on the toilet.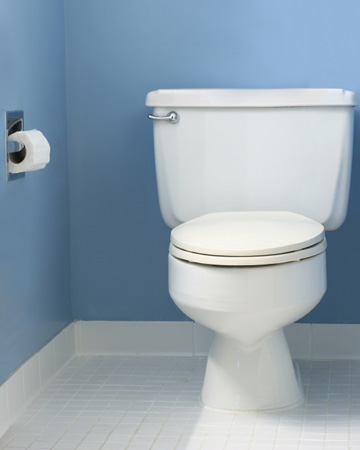 There's nothing like visiting the bathroom and being surprised by giving birth, is there? Well, maybe you haven't experienced it yourself, but for Gaynor Rzepka, it's a story she'll never, ever forget.
Surprise!
Rzepka, 25, had worked a 10-hour shift at her job at a local supermarket. She hadn't felt well during the shift, but insisted on finishing. That night, she woke up at around 1 a.m. with sharp, stabbing pains. She fell back asleep and woke again at around 5 a.m., feeling like she needed to use the restroom, but was unable to go. At 5:20 a.m., the reason why suddenly appeared — as she was sitting on the toilet again, she gave a push and she reflexively caught her baby.
She was, of course, shocked and so were her mom and dad. She reports that her mom said, "It's a baby!" and her dad urged her to keep calm. She named the baby Olly-James and he weighed in at 6 pounds, 5 ounces. He was checked out and was found to be in great health.
Pregnancy went unnoticed
Rzepka says that she never had a clue she was pregnant. She did put on some weight around the holidays and found a new affinity for a type of candy bar she never cared for, but she continued to work 10-hour shifts at her job during her entire pregnancy, which involved heavy lifting and moving things around. She also ran a half marathon when she would have been around halfway through her pregnancy.
These stories are always so shocking to me. I was very aware of my pregnancies, even the ones that were happy surprises. If I didn't have morning sickness, I still felt off and would have been to the doctor if I hadn't known I had a baby on board. And early pregnancy is one thing, but in late pregnancy the fetus takes up so much space and movements can be so painful to the mom-to-be. I guess I'd say I'm a little jealous that her pregnancy was so symptomless!
More surprise babies
They do everything together: Identical twins give birth on the same day
Woman in coma gives birth
Unexpected delivery in Walmart parking lot