Upset Parents Abandoned Before Delivery
Dad caught his baby girl, but not because they planned it that way — the doctor and nurses left the laboring couple and they had to fend for themselves at a hospital.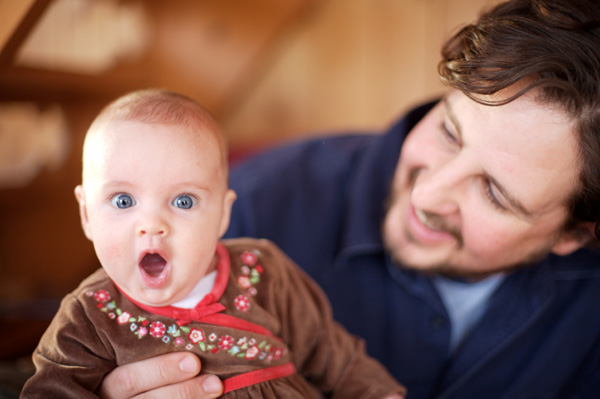 A dad-to-be was unexpectedly called into service and delivered his baby, but it wasn't at home like you might expect — the Florida couple was at the hospital and they were abandoned by the doctor and their nurse right before their baby was born.
Doctor called away
Zaheer Ali and his wife, Indira, went to Bethesda Hospital East, where she was given Pitocin to help speed up her labor. She was proceeding well and making progress when the doctor was called away to do an emergency C-section. They stopped her IV medication in hopes that her labor would slow down, but it did not.
Within the space of 30 minutes (the time it took the doctor to perform the C-section for the other mom), their baby was born. Not only was the doctor gone, but the nurse left as well, after telling the couple they had to wait.
Fortunately, Mom and Dad worked well as a team and their baby, a girl they named Aaliyah, was born healthy, weighing 6 pounds and 3 ounces. The doctor walked in after the delivery, arriving just in time to cut the umbilical cord. In a statement to the press, the doctor indicated that the nurse should not have left the couple and said that perhaps she was nervous about being left behind.
What's the next step?
I'm not sure if the couple is planning to sue the hospital or the staff, but they are definitely unhappy about the incident — even though Mom and Baby are doing well. I know that if I were in that situation and everyone walked out of the room, I wouldn't know what to think. And if I had the urge to push when they were gone, I can't even imagine what that would be like. I know that babies just pop out whenever they're ready, but if you go in for a hospital birth and expect a doctor, midwife or nurse to be on hand, then it'd be really unsettling to have them all take off.
What do you think?
More interesting birth stories
Woman in coma gives birth
Surprise! Mom gives birth at her own baby shower
BFFs give birth on the same day