Who's Going To See You Through Pregnancy And Delivery?
With pregnancy comes a whole slew of decisions you'll be making in the next nine months. One of the most important of those will be how you will deliver and with what type of health care provider.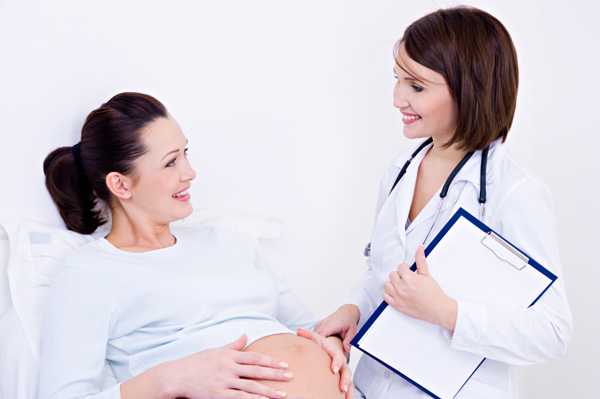 Ob-gyn
An obstetrician-gynecologist, of course, is a medical doctor that has been trained to care for the expectant mother during pregnancy and to deliver Baby. Ob-gyns are trained in a wide range of women's health care so they are able to offer preventative care, as well as being capable of handling complex pregnancies and deliveries. This type of health care provider will typically deliver your baby in a hospital. If you are thinking of having a home birth or water birth, there are other options for health care providers with expertise in those areas.
Midwife
Certified nurse midwives (CNMs) are registered nurses that have been trained to care for Mom and Baby throughout the pregnancy, as well as delivering Baby. If you're interested in having a home birth, a midwife might be a good choice for you. According to the Midwives Alliance of North America, "Midwives are trained professionals with expertise and skills in supporting women to maintain healthy pregnancies and have optimal births and recoveries during the postpartum period... and provide women with individualized care uniquely suited to their physical, mental, emotional, spiritual and cultural needs."
Doula
A doula is experienced in childbirth, as well as emotionally supporting the mother before, during and after delivery. A doula often works with the mother to ensure that her needs are properly communicated to her partner, as well as her clinical care takers.
What to keep in mind
Regardless of the type of health care provider you choose to help you through your pregnancy and delivery, it's important to have a good rapport with the expert. You need to be able to trust that person to guide you through this sometimes complicated, and even scary, process. It's also important to be flexible if your birth plan doesn't play out the way you envisioned due to complications — keep Baby's health (and your own) in your best interest at all times.
More on delivery and childbirth
Planning a home birth: Convincing everyone you're not crazy
Why doulas are a girl's best friend
A midwife's perspective: Labor and birth in the water