Baby Shower Etiquette
Is Changing
Gwen Stefani's friends and family think baby showers are appropriate for all babies, no matter how many kids a mom has — do you?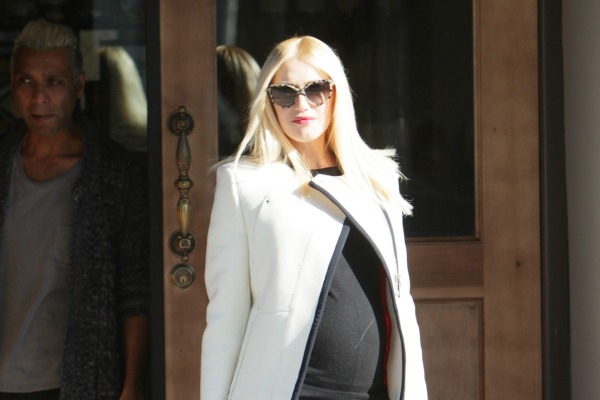 There are those who feel that second, third and more pregnancies don't need a baby shower celebration, and in fact, some feel that they are poor taste if they are done. Gwen Stefani, however, doesn't care what anyone thinks — she recently celebrated with friends and family at a shower for her third baby boy.
Celebrity baby shower
Celebrities were on hand as Stefani arrived with Gwyneth Paltrow at her fancy baby shower, which was held at Hotel Bel-Air in Los Angeles. They were joined by Jessica Alba, Nicole Richie and more as they played games and had yummy treats.
The decorations were unbelievably sweet and themed just for a little boy. The little tyke will join big brothers Kingston, age 7, and Zuma, age 5.
Third baby shower?
Some question the idea of a baby shower for a third (or even second) baby. Stefani was thrown this shower by a good friend of hers, but in my opinion, babies should always be celebrated. I highly doubt the rock goddess was seeking tons of baby gifts and I'm sure she loved being surrounded by family and friends as they toasted the new life she and husband Gavin Rossdale are bringing into the world.
I had a baby shower for each of my kids and they are precious memories for me. Do you think moms should have baby showers for each baby they have or is one enough?
More celebrity babies
Simon Cowell and Lauren Silverman welcome new baby
Model Doutzen Kroes announces second pregnancy
Jennifer Love Hewitt has baby girl
Photo Credit: Michael Wright/WENN.com