Talk To Your Child About Baby #2
When it's time to tell your firstborn that he or she is about to have some company, your little one's reaction may not always be the happy one you're expecting. Help baby come to terms with the news.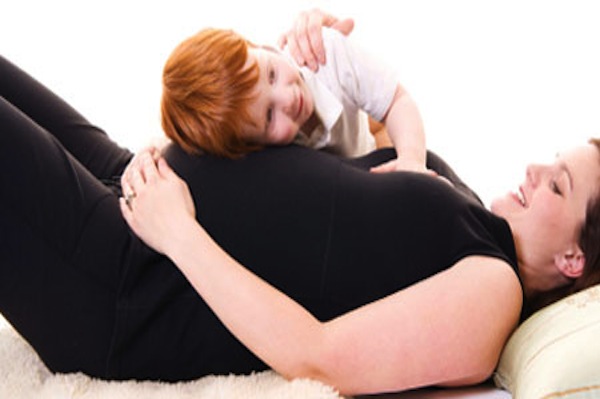 Tell baby honestly
No matter how old your baby is, tell him in honest and simple terms that he (or she) is going to have a little brother or sister! You can "show" your child the baby "growing" in mommy's tummy once you have a visible bump that he can begin to equate to his new sibling.
Accept his reaction — no matter what it is
Your first child has had your attention all to himself his entire existence so learning that he's going to have to share Mom and Dad with another little being may not be super exciting news to him. Allow your child, at any age, to express his feelings. (Even if he bursts into tears.) Be compassionate and let him soak in this big news.
Help him understand what it means to him
Once you've allowed your child to express how he's feeling about the news, explain to him that nothing — not even another baby — could make you love him less. It's also important to share with him the importance of his new role as the older sibling. Telling him how much his little brother or sister will depend on him and look up to him will make him feel important.
Include him in the planning
Your firstborn will have a lot of fun and start getting excited about having a little brother or sister if you include him in the planning. Whether you let him come up with ideas for baby's name or the theme for his or her nursery, allowing him to be part of the process gives value to his place in the family.
Make him feel loved
Once baby arrives, there will be moments of jealously and times when your firstborn may feel left out. To counteract this, reserve some special time that you can spend with just him each day — even if it's just a few minutes to read to him before bed or taking him to the park while Dad tends to the new baby.
More on new babies and siblings
Should you have a baby shower for the second baby?
Should you have another baby?
5 Tips for helping siblings and baby bond