Buckle Issue Prompts Huge Recall
If you have a Graco convertible car seat, it may be affected by this far-reaching recall.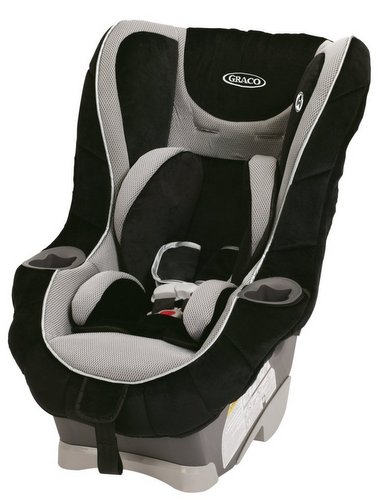 Graco has voluntarily recalled 3.7 million car seats, not because they won't fully protect your child in the event of an accident, but because one of the buckle latches can be difficult to unbuckle and may become stuck in a latched position.
Product description: This recall focuses on the following car seat models.
Toddler Convertible Car Seats
Cozy Cline
Comfort Sport
Classic Ride 50
My Ride 65
My Ride 70
My Ride 65 with Safety Surround
Size4Me 70
My Size 70
Head Wise 70
Smart Seat
Harnessed Booster Seats
Nautilus 3-in-1
Nautilus Elite
Argos
Where/when it was sold: These recalled car seats were sold at a variety of retail stores and online from 2009 through July 2013 for $100 to $400.
Reason for the recall: The buckles on these car seats can become increasingly hard to unbuckle and this may be compounded by dried liquids or spilled food. They can also become stuck in the latched position. There have been no reports of injuries.
What you need to do: Continue to use your car seat, but you will need to replace the buckle so you can get your child in and out of the seat easily. If you have already registered your seat on the Graco website, you should receive a replacement buckle in the mail. If you have not, you can place your order for a replacement buckle here.
Company information: You can contact Graco at 800-345-4109 Monday through Friday from 9 a.m. until 5 p.m. or email them at consumerservices@gracobaby.com.
More recalls
Recall: Britax B-Agile, B-Agile Double and BOB Motion strollers
Recall: Combi Coccoro, Zeus Turn and Zeus 360 car seats
Recall: Joovy Zoom car seat stroller adapter
Photo credit: Amazon.com