Ask Yourself These Questions First
Being home with your children in the early years of their lives is a wonderful thing, but it can also be isolating and boring at times. Are you ready to get back into the working world?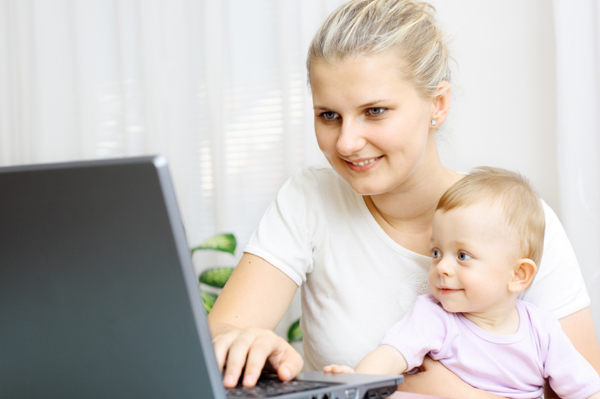 Would day care costs outweigh your new income?
Many stay-at-home-moms choose to do so not only for the benefit of being hands-on with their kids all of the time, but also because of the high costs of day care. However, oftentimes even if your new income (mostly) gets eaten up by daycare costs, healthcare benefits can make it worthwhile.
Do you get bored at home?
If playing peek-a-boo for the millionth time or reading the same Curious George book again and again makes you a little crazy, maybe staying at home full time isn't your calling. Along the same lines, if being isolated from other people your own age bums you out, maybe a more social working environment is for you.
Are you wiling to give up your freedom?
One of the benefits of being a stay-at-home mom is having the freedom to take your kids to the park or a museum whenever you want or, when they are in school, to participate in their school parties and classroom activities. If you're considering going back to work, find out how flexible your potential bosses are about taking time off — if your child gets sick or has a special sports tournament during work hours, for example.
Do you need the money? Really?
Many people instinctively answer yes to this question. Obviously one of the major reasons for deciding to go back to work is the pay. However, before making that decision, really look at your budget and try to scale back in certain areas. You may be surprised to find with a few small lifestyle changes, you can actually swing it on one income, thus allowing you stay at home with your babies for a little while longer. If you definitely need the income, research telecommuting jobs or ones you can do during off hours.
Can you find full-time childcare that you're comfortable with?
Between nannies, babysitters and day care centers, there are no shortage of available care for your child. Before signing up, make sure that the nanny or day care service provides all the things for your child that are important to you. For example, in addition to simply feeding, changing and putting Baby down for a nap, does the caretaker stimulate Baby with play time or tummy time? Does he have a chance to interact with other babies his age? Ask lots of questions when interviewing a possible candidate to care for your baby and be sure to listen to your gut. A mother's intuition is rarely wrong!
More on motherhood
Break out of new mom isolation
Take new motherhood in stride
7 Little things you don't think about until you become a mom