A Built-In
Best Friend
These best friends from the U.K. share everything — and now, their baby girls share a birthday.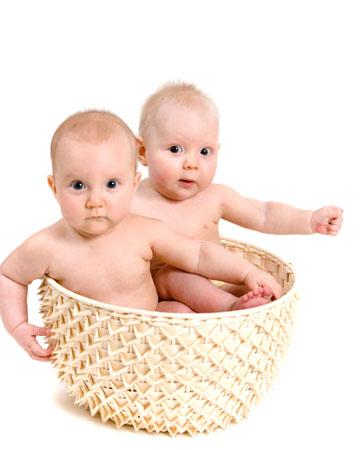 Fiona Gibson and Natalie Wood have been best friends for over a decade, but even though their babies were due within a week of one another, they never imagined that they'd share a birthday, too — which is exactly what happened nearly a month ago.
These BFFs do everything together
Wood was due January 3rd and Gibson was due the 9th, but as Gibson was due for a C-section on the 14th, they figured the chances that they'd deliver the same day were pretty low. However, Wood went into labor on the 13th and was rushed into emergency surgery herself in the early morning hours of the 14th. Gibson had selected the 14th because it would lead to a cool birthdate (January 14, 2014) and had told her friend to not steal the date, but steal it she did.
They also wound up opposite of one another after they gave birth, which made them both happy as they were able to give each other support.
Wood's baby girl was named Enya and weighed in at 6 pounds and 14 ounces, and Gibson's baby was named Xenia and weighed in at 7 pounds and 10 ounces.
A lifelong friend
Now the women, who became friends over 10 years ago as neighbors who lived just two houses away on the same street, hope that their girls grow up just as close as they are. They do admit that there is a little bit of competition between the two, as they compare weights when the babies get checkups. However, they feel that the girls will become good friends and they are really happy that they'll have one another as they go through school together.
Do you and your best friend have babies who were born close together? I have a friend who had her daughter six weeks before I had my first girl, and even though we don't live nearby, I like to get the girls together when possible. It's really nice to have a built-in friend for my daughter.
More fun birth stories
Atlanta woman gives birth on gridlocked highway
Woman in coma gives birth
Big boy! 15-pound baby born in California