Baby Picture Ideas
Put all those sweet baby pictures to use and send a photo card of your little cupid for V-day. Check out these adorable Valentine's Day card ideas.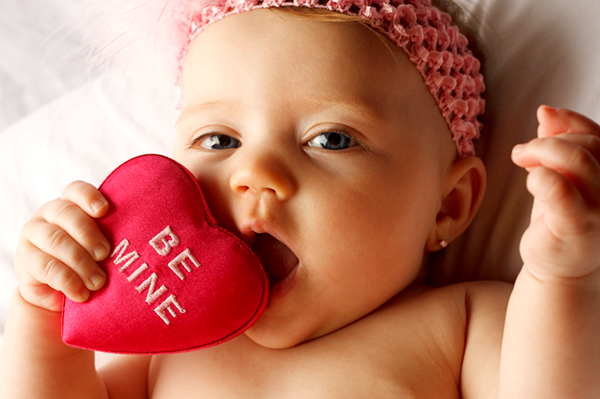 Were you too busy running around as a new mom to send out holiday cards this year?
Yeah, us too.
Luckily Valentine's Day is just right around the corner and is an opportunity for a second chance.
We love this idea from Gretchen Rubin, author of The Happiness Project, who sends Valentine's Day cards instead of traditional holiday cards.
Putting together a photo card shouldn't require a professional photo shoot; simply grab your camera and take a few snapshots of your little Cupid.
Or, better yet, how about you use this as a reason to finally download the thousands of pictures that have been accumulating on your memory card since your little one was born...last summer.
But hurry! Order your photo cards this week to get them in time for V-day!
Here are 6 Valentine's Day photo card ideas:
Was your baby born in winter? Kill two birds with one stone by sending a Valentine's Day collage baby announcement (shutterfly.com). Include several snapshots of your sweet little newborn. Combine a few detailed photos of feet and hands along with pictures of your sleeping babe.
If you have multiple kiddos, this colorful heart card is a great way to showcase each of them. Use a few group shots of your kids or feature each one in their own heart (picaboo.com). The cheery heart print is the perfect fix for dreary winter days.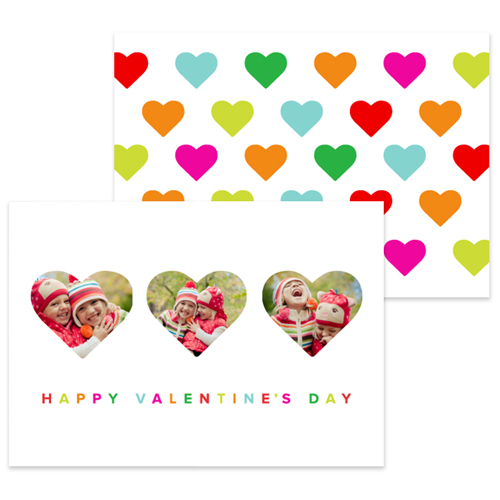 Grab a photo from your latest family photo session and send Valentine's Day photo card of your growing brood (tinyprints.com). You might want to pay attention to what you're wearing in the picture so it doesn't clash with red or pink Valentine's graphics.
Can't choose just one favorite photo? This Valentine's Day photo card template allows for multiple pictures of your little cutie pie (paperculture.com).
A simple touch of glitter can kick a card's pretty factor up a notch, but chances are, busting out the glitter and glue is the last thing you want to do as a busy new mom. Fortunately there are glitter photo cards you can order (tinyprints.com).
Who doesn't love a cute picture of a smiling baby? A close-up photo of your little sweetheart's face is the perfect choice for this love you card template (picaboo.com).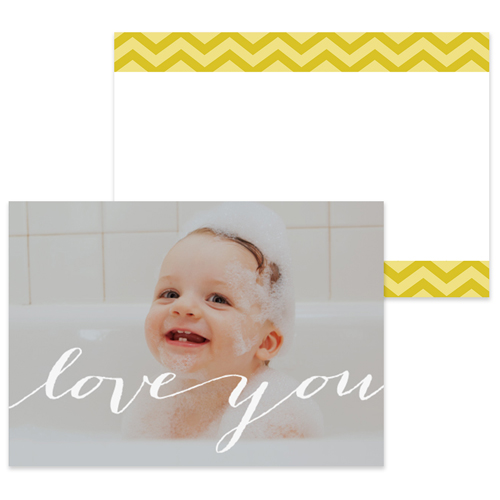 More Valentine's Day ideas
Adorable baby outfits for Valentine's Day
Valentine's Day faves for babies and toddlers
Valentine's Day gift guide for the mom-to-be