Rare Southern Snow Stranded Mom And Dad
Unexpected births always make for a good story, but this birth was a glimmer of hope in a city affected by a natural disaster.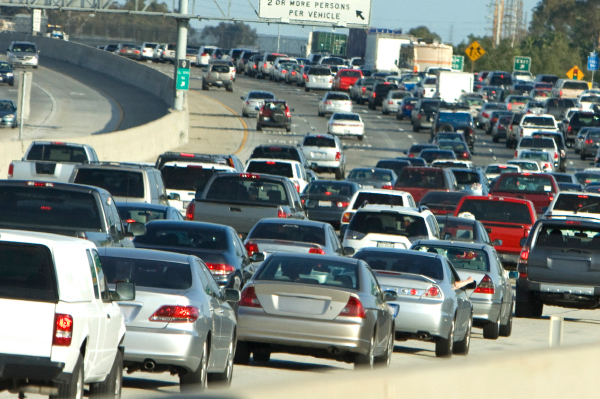 As an unusual storm hit the southern U.S. with ice and snow, many motorists were stranded — at school, in buses, at stores and along highways. For one expectant mom and dad, however, the chaos had a happy ending, as they welcomed their new baby girl while stranded in their car.
Highway baby
Georgia was just one of the southern states to be seriously impacted by this recent winter storm, but Atlanta has made many of the headlines because of its sheer size, and what happened when everyone tried to go home at once. For example, twenty-minute commutes took hours, and the major highways were backed up in a snowy gridlock which made them completely impassible. This scenario was repeated in many other southern cities as well, which led to a complete nightmare for many.
However, Nick and Amy Anderson, who live in the Atlanta area, decided to brave the roads as she went into labor. Little did they know that traffic, which was at a standstill, would put an end to their journey well before they reached the hospital.
It's time!
Funny enough, once they saw that they could go no further, the mom-to-be said that she knew that it was time. She said her contractions amped up and there was no going back. As her other two children sat in the backseat, she labored away with the support of her husband by her side.
Fortunately, a police officer happened to check on them and was undoubtedly surprised when he was told that they were having a baby — right there. A 911 operator talked Nick through the delivery and soon after an ambulance arrived to whisk mom and her new baby girl, who they named Grace, away to the hospital, where they are reported to be in good condition.
It's nice to hear a happy story that resulted from all of the chaos that shut down southern cities and stranded folks everywhere.
More cool birth stories
Woman in coma gives birth
Big boy! 15-pound baby born in California
Unexpected delivery in Walmart's parking lot