Flu-Stricken Mom And Baby Recovering
Birth doesn't always go the way you'd like it to, but this Kansas City-area mom never expected to get the flu and have her baby while in a medically-induced coma.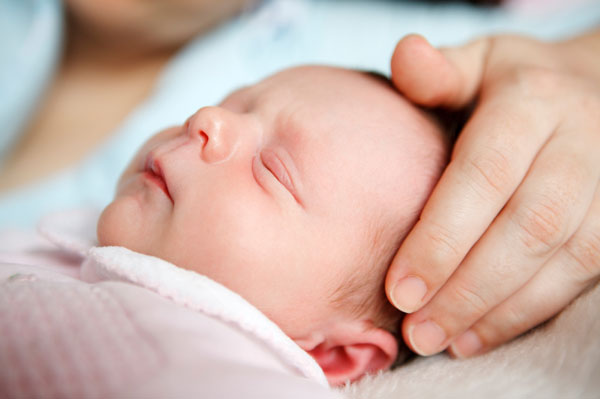 Abigail Unruh was seven months pregnant when she came down with what she thought was a cold. Before she knew it, however, she was in a medically-induced coma because she was suffering from a particularly nasty strain of influenza, and while she was out, she had her baby boy.
A dangerous situation
Unruh didn't get a flu shot this year, and didn't really think anything was amiss when she came down with a cold. Unfortunately, her condition rapidly spiraled downward and she wound up in the hospital after collapsing on her kitchen floor. It turns out that she had a powerful strain of H1N1 influenza that unfortunately turned into pneumonia.
She was rushed to the hospital after being discovered by her grandmother and was reportedly clinging to life when she arrived. To help her body heal, she was placed in a medically-induced coma and put on a ventilator.
Two days later, however, the staff encountered a surprise — she went into labor. Her body went on autopilot, it seems, and while she was still sleeping, she delivered her baby boy with assistance from her obstetrician.
Amazingly, both the new mother and her infant son are on the road to recovery. Unruh is still rather weak, but she's making progress every day and hopes to be able to hold her little boy for longer periods of time. Her son, a boy named Douglas, is doing well but is still receiving treatment. However, both are expected to recover.
She has said that she will get a flu shot in the future.
Tell us!
Did you get a flu shot this year? Why or why not?
More on pregnancy and illness
Pregnant? Get an influenza vaccine
Influenza during pregnancy linked to bipolar risk for Baby
Study deems flu vaccine safe in pregnancy