Upgraded Standards
May Be Coming
New regulations that will improve outcomes in side-impact crashes may be on the horizon for car seat manufacturers.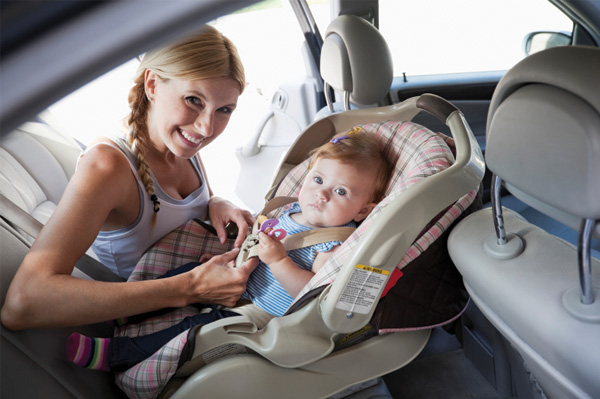 A car seat is one of the most important items you will purchase for your child. As such, car seat manufacturers are required to adhere to federally-mandated standards to keep our littlest family members safe in the car. Now, the National Highway Traffic Safety Administration (NHTSA) is seeking to improve those standards to include testing for side-impact auto accidents.
A proposal
The NHTSA will propose that car seats designed for children weighing up to 40 pounds are subjected to a new test that simulates a side-impact car accident. The test will simulate a classic "T-bone" accident, such as when a car pulls out from a complete stop at an intersection and is struck by a car traveling at a higher rate of speed. It will incorporate a 12-month-old child "dummy," as well as a yet-to-be-developed 3-year-old child "dummy."
Instead of involving two vehicles, the test will use a car seat on a sled, which is then rammed on the side by another sled. This will simulate the acceleration of a vehicle that has been struck, as well as a vehicle's door crushing inward toward a car seat.
The resulting information will give valuable insight on how car seats perform in side-impact crashes, which contribute to five child deaths and around 64 injuries per year, according to the proposal.
Changes?
This is only the first step to improving the performance of car seats in crashes of this sort. The proposal includes giving manufacturers three years to make changes or adjustments to meet the new requirements and timeline won't begin until the regulations are finalized — which can take months and sometimes even years.
The bottom line is that this is good news for parents and babies, as this increases awareness of the importance of car seat safety.
More on car seats
Product review: Baby Trend Inertia Infant Car Seat
Cover your car seat with Imagine Baby's "The Shade"
"Gangnam Style" baby raises car seat safety questions