Happy News For Actress And Her Husband
Was this Hollywood's best kept secret? Laura Linney and her husband welcomed a new son who arrived after a pregnancy nobody knew about.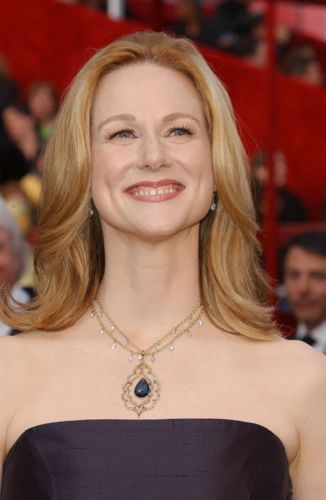 Laura Linney, known for her role on Showtime's The Big C, recently announced the birth of her son after a pregnancy that she and her husband successfully kept secret.
New mom at 49
Linney and her husband, Marc Schauer, got engaged in 2007 and were wed in 2009. As we see time and time again, women in show business or in other elevated positions often have difficulty keeping pregnancy rumors at bay. For example, Kate Middleton seemingly just had a baby, but second pregnancy rumors are flying around at the speed of light these days.
However, this couple managed just fine. Her last public appearance was back in June at the Women in Film's 2013 Crystal + Lucy Awards at the Beverly Hilton Hotel, when she would have just been a few months along. She dressed in a loose black dress that would have made detection impossible.
The couple has bestowed upon their little guy a really neat name — Bennett Armistead Schauer. The middle name, Armistead, seems to come from writer Armistead Maupin. She has starred in several television miniseries based on his Tales of the City novels. Bennett is the first child for the couple.
In good company
Linney is not alone in Hollywood having a baby in her late 40s. Halle Berry recently gave birth to a boy at age 47 and Kelly Preston was also 47 when she and John Travolta had a son.
Conceiving a baby does become more difficult as a woman ages, so often moms turn to reproductive assistance, such as IVF or even donor eggs. As Linney and her husband kept the entire pregnancy mum, it's doubtful if we'll find out if they went one of those routes or not.
More celebrity babies
Halle Berry and Olivier Martinez welcome baby boy
50-year-old Tina Malone gives birth to baby girl
Jennifer Love Hewitt has baby girl