Baby Andrew May Be State'S Biggest
A California mom was shocked when she heard how much her newborn baby weighed — the scale read 15 pounds, 2 ounces and he may be the state's biggest baby to-date this year.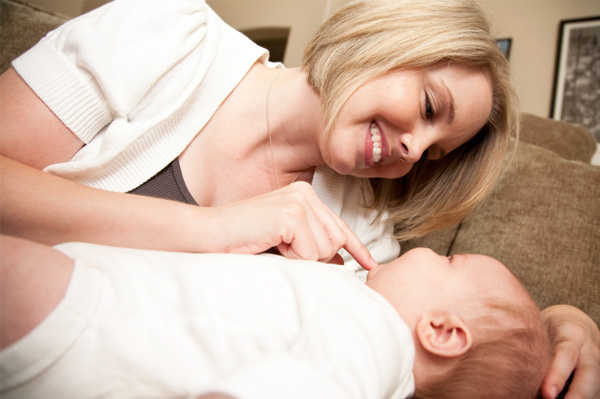 Vanessa Cervantez is on the smaller side, but that doesn't stop this California mom from delivering large babies. Her newest little one isn't so little, as he tips the scales at 15 pounds and 2 ounces.
Record-breaking baby
Cervantez, 28, underwent an emergency C-Section last Thursday at at Desert Valley Hospital in San Bernardino County. She was 38-weeks pregnant and had reported that her baby wasn't moving around as much as he used to, so doctors admitted her and delivered the baby right away. Even though he was full-term, the baby, who she named Andrew, had a little trouble breathing once born. He was promptly airlifted to Loma Linda University Children's Hospital and was admitted to the NICU, which is where he remained yesterday.
The new mom is only 5 feet one inch tall and, along with everyone else, was surprised at the numbers on the scale. She told a local paper that she had them double-check Andrew's birth weight because she thought the scale was broken.
Cervantez, however, isn't new to delivering big babies. Her first baby, also a boy, weighed 10 pounds 10 ounces. And her second baby, a girl, weighed 9 pounds 14 ounces.
The year 2014 is still young, but not-so-little Andrew is this year's biggest so far, and he may stay this year's biggest — last year, the biggest baby born in the U.S. was 14 pounds. The largest birth on record happened in 1879 when a Canadian woman, Anna Bates, was famed for her great height (7 feet 5.5 inches tall), gave birth to a boy weighing 23 pounds, 12 ounces. Unfortunately, that baby died 11 hours later.
Andrew also measured 24 inches in length, which is really quite long. I'm sure this new mom is relieved to be delivered of her baby and I hope that he recovers soon and has a healthy life.
More remarkable births
Oh baby! 13-pound baby born in Spain
No C-section: Baby born in Germany weighs over 13 pounds
Mom delivers a record-breaking baby