Go Green With Baby
Going green isn't just good for the environment, it's good for Baby too. Consider nontoxic, all-natural gear, toys and skin care products for your little one.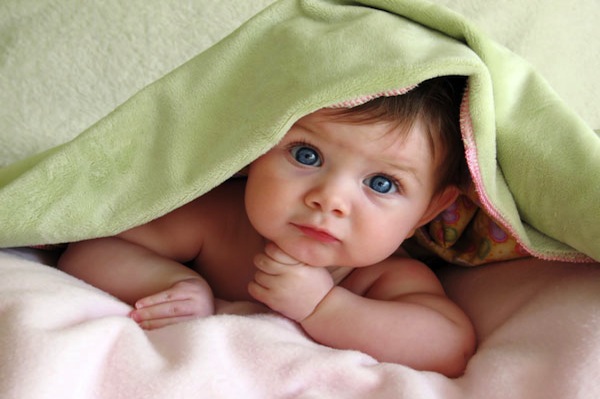 The Honest Company
Celebrity mom of two Jessica Alba launched this line of products — from home cleaning supplies to immunity supplements for the whole family — in an effort to make more conscious health decisions to reduce the amount of toxins and chemicals used in her own daily life.
Greenplicity
This line of skin care products, including cleansers, soaps, lotions and body butters, uses only all-natural food-grade products that are safe enough for baby to ingest if he inadvertently gets some in his mouth (as new moms know, practically everything a baby touches goes in his mouth!).
EcoBaby
EcoBaby's website is a veritable wonderland for green-lovin' mamas. The site offers "safe, natural, organic" options in baby gear from organic baby mattresses and sustainable crib furnishings to natural rubber pacifiers and wooden toys. Go ahead, go crazy... naturally.
Earth Mama Angel Baby
Earth Mama Angel Baby offers a line of pregnancy skin care products, such as stretch mark oils and heartburn teas, that are safe for expectant mamas and their budding babies. The site promises it does not use any "artificial fragrances; artificial preservatives; dyes; Quaternium-15; 1,4-Dioxane; formaldehyde; phthalates or any other toxic ingredients." The brand offers all-natural products for postpartum and nursing moms as well.
Born Free
In addition to offering natural, BPA-free bottles that are designed to help ease gas issues for colicky babies, Born Free also offers a line of BPA-free and PVC-free pacifiers. The Bliss Nursing Pillow, which is designed for ultimate comfort throughout your nursing experience, is also very popular.
ERGObaby
Perhaps one of the pioneers of earth-friendly baby gear, the ever popular ERGObaby sustainable carrier is fabricated from 100 percent recycled fibers, making it a favorite for parents who prefer to go green.
Before you decide on any products for your pregnancy and baby, consider going green. The feel-good, earth-friendly products are in abundance.
More on products for pregnancy and baby
Expert picks: Earth-friendly baby products
5 Eco-friendly baby cribs
Dapple products can green up your spring-cleaning routine