Mbaby Now Available
Munchkin, a baby and toddler product line that many parents have come to rely on over the years, is now branching out into baby apparel. Meet their newest addition, mbaby.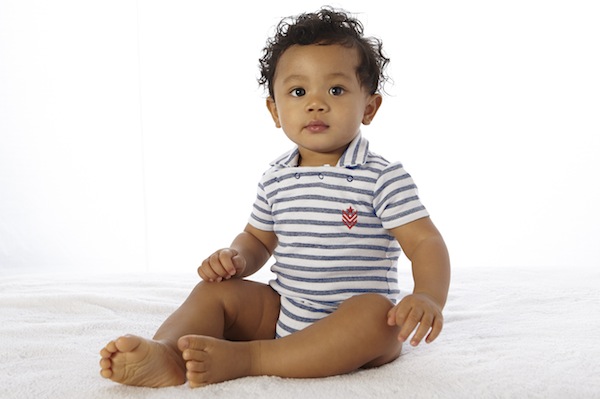 Introducing mbaby
Munchkin rolled out its new mbaby collection this week offering three lines — Playwear, Onester and Sleepster. Each line has clothes that are 100 percent cotton, including some organic cotton pieces.
Quality and cuteness
The mbaby Playwear line is a collection of mix and match tops — including short and long sleeves, tank tops and both traditional and Peter Pan collars — and bottoms that are inspired by vintage prints and patterns. Also included in the Playwear line are pea coats, footed pants, ruffled sun suits and more. The other lines offer unique features as well — the Sleepster one-piece outfits feature "convertible" footies that can be unsnapped and rolled up to expose Baby's feet or snapped closed for warmth during sleep. This feature is ideal for growing babies. The Onester and Sleepster lines also feature a double-layer technology, designed to serve as a blanket to provide extra comfort and warmth without allowing Baby to overheat.
Get 'em while they're hot
The mbaby collection launched via GILT and is now available on Munchkin's website. Items in the collection range from $26 to $60.
More on dressing baby
Step-by-step guide: Dressing your baby
What to wear: A baby for all seasons
How to make cool custom clothes for baby