Fab Baby Gifts
For Lit Lovers
Are you a bookworm? If so, good news — Out of Print Clothing makes high-quality clothing that will have your tot really stand out in a crowd.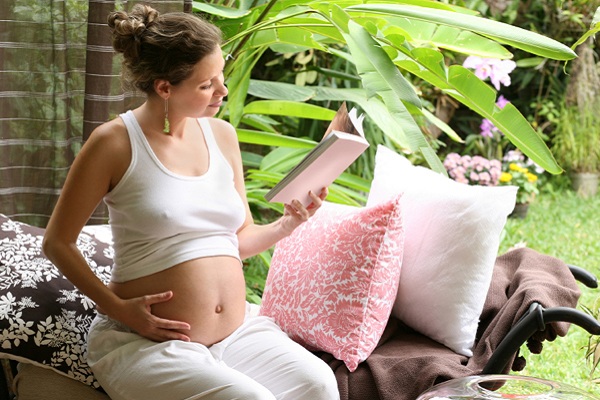 Lit loving mamas, rejoice. Not only does Out of Print Clothing make clothes and accessories for grownups, but they have pint-sized versions as well. If you are expecting a baby, planning a book-themed baby shower or have a toddler you'd love to adorn with library-inspired threads, you've come to the right place.
Book-themed gear
Here are some items we think make great gifts:
Baby onesies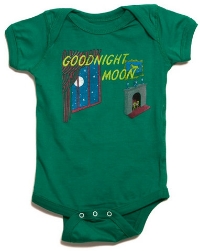 These baby onesies are made from incredibly soft 100 percent cotton and come in four sizes — 6M, 12M, 18M, 24M. They'd make a terrific addition to any baby registry and feature some really fabulous covers of some of our favorite books. (Out of Print Clothing, $22)
Tote bags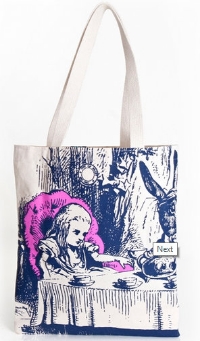 What mom doesn't need a tote bag? These are great for a trip to the library, of course, but also for a visit to grandma's, a day at the beach or a long shopping excursion. Everyone needs another bag and when it's so classy cool like these are, you might want more than one for your collection. (Out of Print Clothing, $18)
Kid tees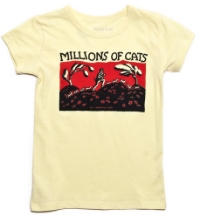 The kid-sized t-shirts are made from the same soft cotton as their baby counterparts, but they come in bigger sizes — from 2 years to 8 years. They not only look cute, but fit well and with maximum comfort, which is important if you have a sensitive kiddo. (Out of Print Clothing, $22)
Their promise: "For each product sold, one book is donated to a community in need through our partner, Books For Africa."
Note cards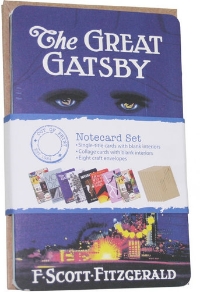 Did you send thank you cards after your baby was born? Need to write-up a few after your baby's first or second birthday? Leave the cutesy pastel animal cards at the store and snatch up these note cards that feature covers of literary classics instead. (Out of Print Clothing, $13)
Our take
We received a couple of shirts for review and while I was excited to see the selection offered on their website, I was much more impressed once I had the pieces in hand. Willow was really thrilled about the Charlotte's Web shirt she received (although she is too young to read, she adores the original animated movie). I have an English degree and a lifetime of reading, both behind me and ahead of me, so the variety of books represented were super appealing to me. If you're a book-nerd, you'll love this collection as much as I did.
More awesome baby products
New favorites for Baby from aden + anais
5 Nursery favorites from Itsy BItsy, a new furniture line for kids
Mom gear essentials for keeping your New Year's resolutions