Make A Goal To Nurse Your Baby
If you've chosen to breastfeed your newborn, congratulations! There are so many benefits for both you and your baby. But, breastfeeding is a huge commitment, so be prepared.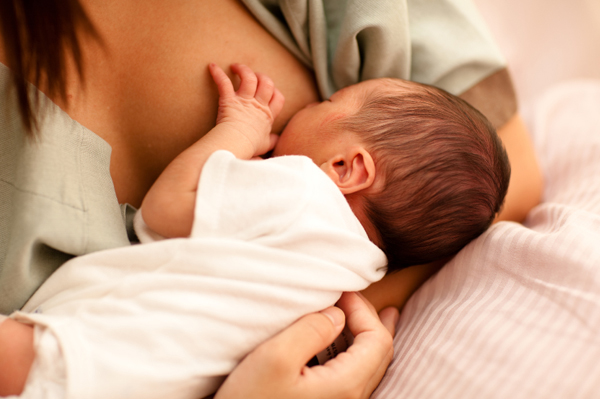 Make a goal
If you've decided to breastfeed Baby, set an initial goal for the amount of time that you plan to nurse. For example, promise yourself that you'll try to exclusively breastfeed for six months. You can always extend that goal — or shorten it if things change — but it's a good idea to have a "deadline" in mind.
Stick to it
Yes, there will be times when breastfeeding is inconvenient and sometimes painful, but we encourage you to keep your commitment. If you're having trouble getting baby to latch or are experiencing other issues immediately after birth, ask the hospital staff to send a lactation specialist into your room to offer some one-on-one consultation before you go home. If issues arise later into the course of your breastfeeding experience, consult an expert at a group such as La Leche League.
Pump
Just because you've chosen to breastfeed does not mean you can't also feed Baby from a bottle. In fact, bottle feeding is a great way for Dad and Baby to bond. It also gives you a little bit of freedom! Saving expressed milk allows you to pack a bottle to feed baby on-the-go so you don't have to stop and nurse in public if you don't feel comfortable doing so.
Congratulate yourself!
No matter how long you've decided to breastfeed for, when you hit (or surpass!) that goal, give yourself a little pat on the back (or celebrate with a special dinner out with your man while you leave baby — with some freshly pumped milk — in the care of a trusted sitter). Committing to breastfeeding in our world of convenience is no easy feat, but the rewards are simply second to none. Be proud of what you've done! Now re-evaluate your goal and decide if you want to continue to breastfeed baby or if you're ready to begin the weaning process.
More on breastfeeding
Overcoming breastfeeding obstacles and "ouchies"
Breastfeeding tips for first-time moms
Nutrition, exercise and weight loss while breastfeeding