Eczema Diagnosis May Be Allergic Reaction
A chemical present in some baby wipes has been found to be the cause of skin rashes in babies and children, a recent study says.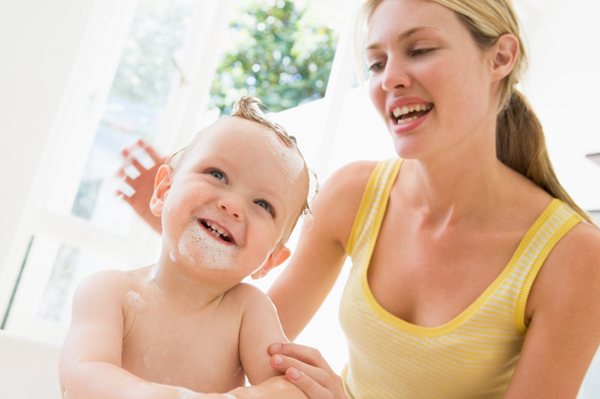 Baby skin is tender, so you want to make sure that you keep any and all irritation at bay. Many parents rely on commercial baby wipes, but a recent study has found that a specific chemical ingredient may actually be causing rashes in children, instead of preventing them.
Eczema or allergic reaction?
A study published in Pediatrics outlines the effect a chemical found in some brands of baby wipes called methylisothiazolinone (MI) has on some children. The study authors, Dr. Mary Chang and Radhika Nakrani, of the University of Connecticut School of Medicine in Farmington, Connecticut, wrote that acute contact dermatitis caused by the chemical is often misdiagnosed as eczema, psoriasis or impetigo.
It turns out that the redness, itching and other problems are caused by an allergic reaction to MI, and they urge that doctors confronted by patients with dermatitis of perianal, buttock, facial and hand areas with a history of wet wipe use should consider MI allergy instead of diagnosing with the other common medical issues.
The children in the study were diagnosed with MI allergy with a patch test and once wet wipe use was discontinued, the parents found that the rashes cleared up.
Alternatives to wet wipes
Wet wipes are so handy — stick a travel case in your purse and you can clean up any messes your child gets into (or creates). Disposable diaper users — and even some cloth diaper users — count on them to get a baby's bum clean at diaper changes. They are a staple in many homes. But, is the chemical exposure good for your child, even if she doesn't have an allergy?
Cloth diaper moms often turn to cloth wipes and use either plain water to clean Baby or invest in natural wipe solutions. You can turn to Pinterest for countless disposable homemade wipes ideas that don't include questionable ingredients. Even "natural" commercial baby wipes are full of chemicals, so you might consider going homemade, especially if your child is having issues.
More about baby necessities
Beyond the baby shower: 20 Essential baby items
10 Ways to save money on baby
Baby's skin conditions