Mother Became A Surrogate For Daughter
A grandmother-to-be is giving her daughter the gift of a lifetime — she's a surrogate for her daughter and son-in-law.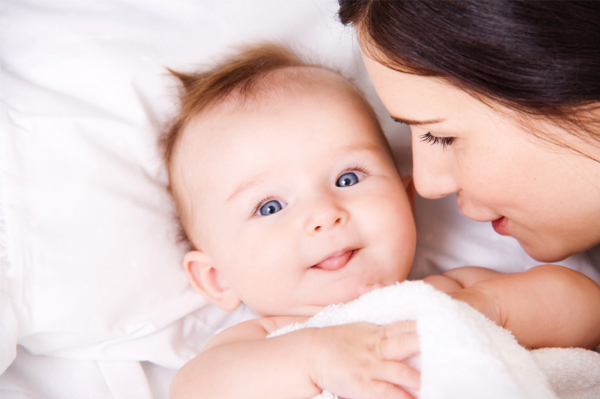 When a Utah woman was unable to bring a pregnancy to term, her own mother stepped in and offered to be a surrogate. Now, the family is about a month away from welcoming a new family member in an unusual way.
Mom to the rescue
32-year-old Lorena McKinnon and her husband, Micah, had tried to have a child for several years, but pregnancy after pregnancy failed to progress much past six or seven weeks — her longest pregnancy lasted for ten. Many fertility treatments, including in-vitro fertilization, were also not successful for the hopeful mother-to-be. That left adoption or surrogacy.
The task of surrogacy is a daunting one, with lots of legal and financial implications. She initially decided to ask a friend, but eventually chose to withdraw her offer. Her sister wasn't able to do it either, and all the while, her 58-year-old mother was suffering right along with her. She then came up with the idea to volunteer.
Although the risks were higher because of her mother's age, they went ahead with the plan and the implanted embryo took to its new home in the future grandmother's womb and the pregnancy has, fortunately, been healthy, so far.
The baby is a girl will be named Myla Juliette McKinnon and the family is, no doubt, very excited. The grandma-to-be has reported no feelings of possession or conflict — only amazing love and anticipation for her very first grandchild. The couple will still have five embryos left, but they will likely have to turn to another surrogate if they want another child.
What an amazing gift this mother is giving her daughter.
More pregnancy news
Drinking during pregnancy could result in emotionally stable kids
This ballerina is 9 months pregnant
Study finds 1 in 4 women are obese prior to pregnancy