Harness Components Fail Strength Tests
Combi Coccoro, Zeus Turn and Zeus 360 car seats are the subjects of a recent recall. Is your car seat affected?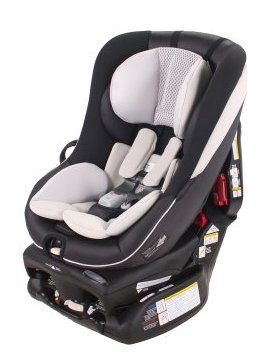 Combi USA has issued a recall of nearly 33,000 car seats because one of the components has failed strength tests.
Product descriptions: This recall focuses on Combi Coccoro, Zeus Turn and Zeus 360 car seats. The models included in this recall are as follows:
Coccoro Model 8220, manufactured between Jan. 6, 2009 and Dec. 5, 2012
Zeus Turn Model 8815, manufactured between July 15, 2007 and March 25, 2009
Zeus 360 Model 8836, manufactured between Feb. 25, 2009 and May 24, 2012
Where/when it was sold: These recalled car seats were sold at a variety of stores and online between 2007 and 2012.
Reason for the recall: There have been no injuries reported, but Combi found the harness straps were weakened by a plastic button, so in the event of a crash, children may not be properly protected.
What you need to do: Consumers can continue using the car seats, but should contact Combi immediately for a free repair kit, which comes with detailed instructions.
Company information: You can contact Combi at 800-543-7734. You can also view the instructions for the repair online and, in the coming days, should be able to order a repair kit online via the same website.
More recalls
Recall: Joovy Zoom car seat stroller adapter
Recall: Cubetensils children's eating utensils
Recall: Playtex Hip Hammock infant carriers
Photo credit: Amazon