Ditch Mommy Guilt
Mom guilt, just like diaper blowouts and sleepless nights, is just one more thing that seems to come along with new motherhood. We invite you to ditch the guilt over these five things that new moms often experience.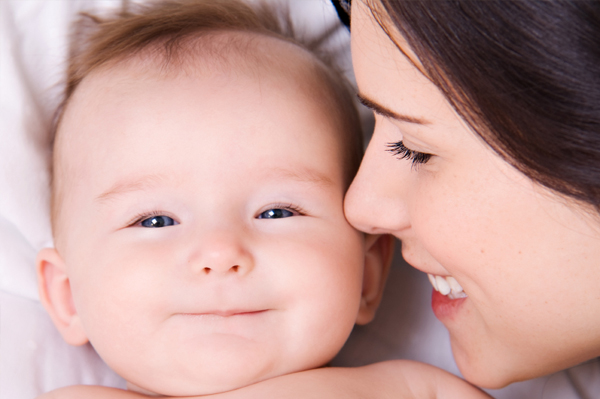 Formula feeding
Regardless of the reason why you stopped breastfeeding — if you ever started at all — you do not need to shame yourself for giving your baby formula. Yes, breastfeeding is a wonderful thing for some moms, but if it's not for you or it didn't work out the way you had planned you need to move on and leave the guilt behind.
Buying store-bought baby food
Those fancy homemade baby food devices are oh-so-tempting to buy, but what's the point if you don't have time to use it? Bottom line — feeding your new eater store-bought baby food isn't something you should have guilty feelings about... at all. Research the best brands, ask your pediatrician for types he recommends and check the labels to ensure that nothing extra has been added to the food and you're good to go!
Calling the sitter
Whether you want a night out with your honey or a day out with your best girlfriends, you shouldn't guilt yourself over needing to call for reinforcements every now and then. It's important to maintain the special relationships you had prior to welcoming Baby and some time away gives you a well-deserved break. Put that trusted sitter on speed dial! (Is there still such a thing?)
Taking some alone time
Speaking of knocking-off the guilt you feel for being away from Baby, it is also important to ditch that guilt about giving yourself some much-needed alone time as a new mom. Whether you carve out time to hit the gym each morning or an hour to read or crochet in the evening while your partner takes a shift with Baby, prioritizing some time for yourself ultimately makes you a better mom because you've given yourself a little of that TLC you so graciously give to all of the other members of your family.
Getting behind on the household chores
You have an overflowing hamper and a sink full of dirty dishes... but Baby really just needs to be cuddled or soothed. Put the chores on the back burner and tend to Baby when she needs you — it will help her build trust and bond the two of you even closer together. When Baby has settled down for her nap or is happily hanging out in her swing, those household chores will still be there waiting for you. Trust us, they aren't going anywhere!
More for new moms
Take new motherhood in stride
Surviving the first three months of motherhood
Romantic at-home dates for new parents