Modified Medications Made It Possible
Mindy Corbin dreamt of having a baby and doctors helped her achieve that dream — even though she's had two heart transplants.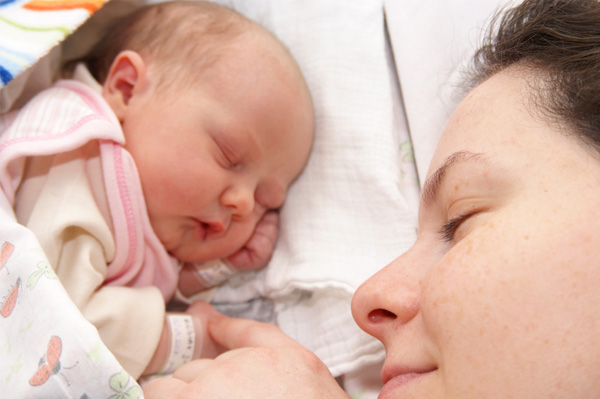 A Missouri woman defied the odds six weeks ago when she gave birth to a healthy baby girl. While having a baby comes easily for many, Mindy Corbin, who has had two heart transplants, wasn't able to enjoy getting pregnant and having a baby until doctors were able to make her dream come true.
Two heart transplants, one baby
Corbin's heart was destroyed by a virus in 1998 and she received a new one through transplantation. Complications arose in 2005 and, unfortunately, she had to undergo another transplant to remedy the issues. Doctors had warned her that having a baby would be out of the question.
As with all transplant recipients, Corbin remains on medication for the rest of her life to help boost her chances of not rejecting the organ. These medications are not generally compatible with pregnancy because some cause severe birth defects and as she can't stop taking the meds during pregnancy, there wasn't much that could be done to help her achieve her dream.
However, Corbin was persistent and was eventually able to find a solution with her new doctors at St. Luke's Mid America Heart Institute. There, they switched her to a medication that reduced the risk of birth defects and she was able to become pregnant.
Corbin's pregnancy, while closely monitored, was happily uncomplicated. Her baby girl, who the couple named Mikayla, was born healthy and Corbin made it through the pregnancy safely, despite also having type 2 diabetes.
"I'm hoping this will encourage other people not to give up on their dreams, that anything is possible," Corbin told Fox 4 Kansas City.
The birth is certainly remarkable — there have only been a very small handful of women who have had a baby after having two heart transplants.
More about pregnancy
Peanuts during pregnancy may lower child's allergy risk
Drinking tea may be risky for pregnant women
Easy way to clean up your pregnancy diet