New Year's Resolutions For Moms
See our product picks that will help you stay on track with your New Year's resolutions.
New Year's resolution: Dress better on the go
Try: Stylish (yet comfortable) clothes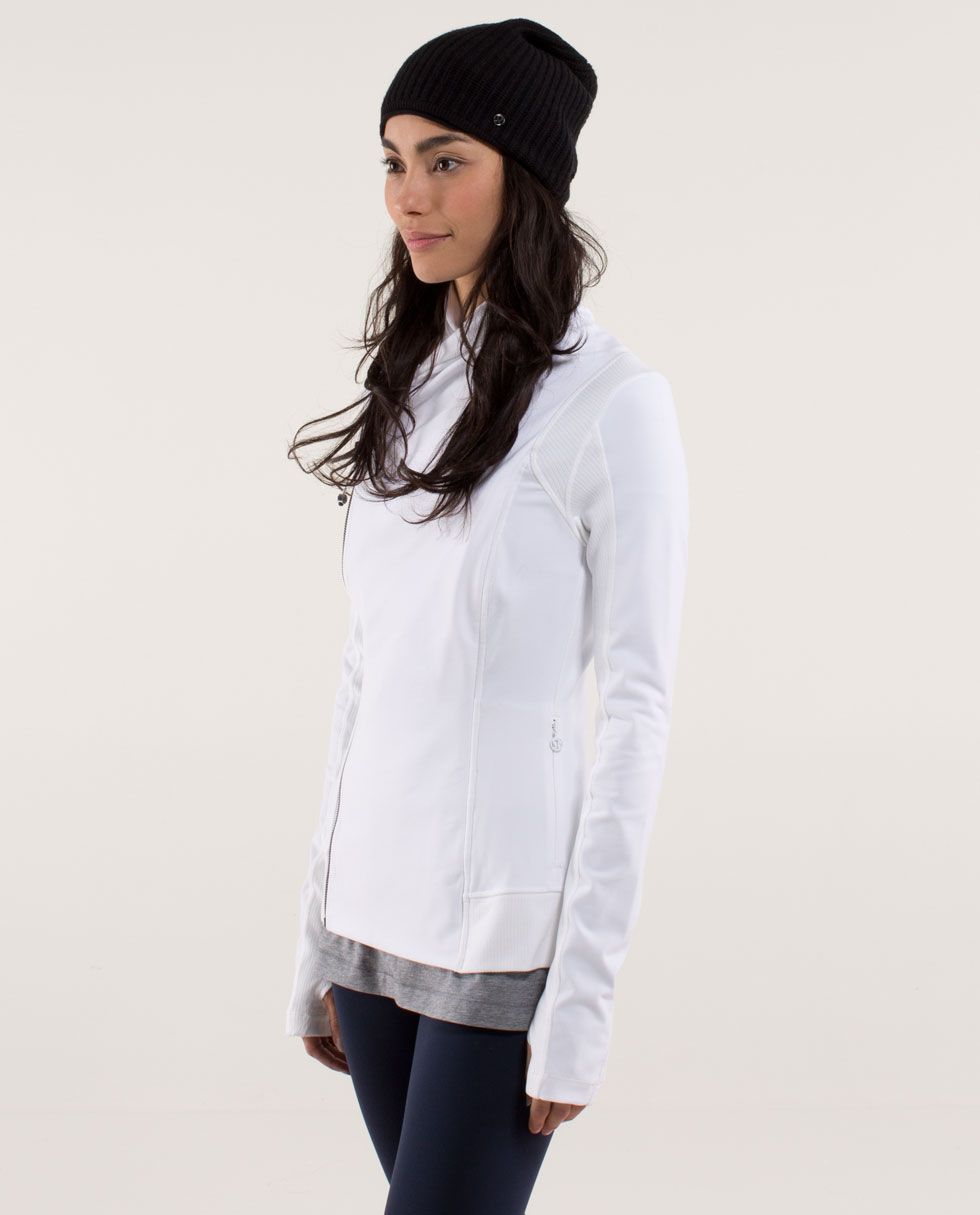 It's no secret that new moms live in yoga pants for the first few months after giving birth (and, well, maybe a wee bit longer). Keep from looking like a slob in the new year with a few chic items for your wardrobe. This yoga jacket comes in a functional fabric, but still looks fabulous. It could also easily be paired with jeans and flats for a relaxed look on the playground. (lululemon.com, $118)
New Year's resolution: Work out
Try: Sports nursing bra
Working out is a must for ditching the last of the remaining baby weight. If you're nursing and taking your little one out for a long walk or hike, a nursing sports bra with easy clip access will make life much easier. I really like these bras for non-impact activities like walking or doing yoga with my baby. For higher impact exercise, you may want to use a regular sports bra for full support. (Motherhood.com, $22)
New Year's resolution: Drink more water
Try: Carrying a water bottle
Hydration is key for new moms, especially if you're breastfeeding. My favorite water bottle to have on hand is by Lifefactory. The glass container means there's no funky plastic taste and the silicone sleeve keeps condensation from getting all over the inside of your diaper bag. (Lifefactory.com, $25)
New Year's resolution: Read more
Try: A funny book
Sure, we would all like to read a little more, but it's hard to find the time to fit it in, right? Keep this resolution on track by starting with a short, fun read. A friend recently gave me Motherhood Comes Naturally (and other vicious lies) by Jill Smokler. The chapters are super short and it's full of hilarious anecdotes that are totally relatable to new moms (and can help you keep your humor when your kid poops on you... again).
New Year's resolution: Get more sleep
Try: A sleep mask
The best advice you can follow as a new mom is to "sleep when the baby does." Sometimes this happens more during the day than at night if your baby is still a newborn or is going through a growth spurt. A sleep mask will help you catch more zzz's when it's light out. (MaryGreen.com, $25)
New Year's resolution: Look more together
Try: Makeup palettes
Motherhood can do a number to your beauty routine. Where you once took over an hour to carefully apply your perfect face, now you get less than five-minutes to throw on some concealer and lip gloss, if you're lucky. This Bobbie Brown makeup palette has classic eye and lip shades and is small enough to stash in your diaper bag. (Nordstrom, $80)
More New Year's ideas
New mom New Year's resolutions
Surviving...err..celebrating New Year's Eve as a new parent
New Year's resolutions when you have a new baby